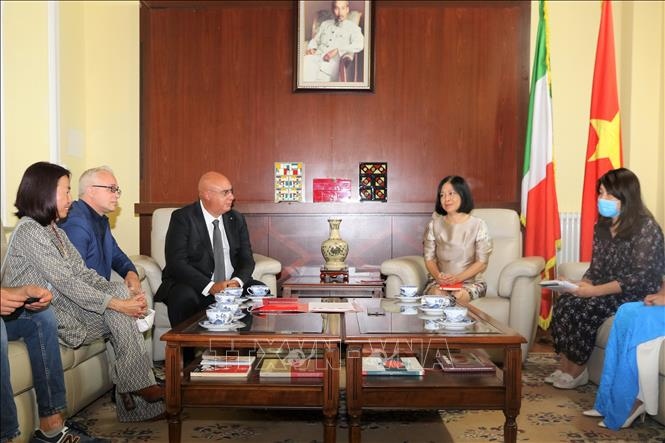 Sis 118 president Mario Balzanelli made the offer during a working session with Vietnamese ambassador to Italy Nguyen Thi Bich Hue on September 13.
Balzanelli and his assistants shared a lot of experiences in pandemic prevention, helping to ease pressure on the healthcare system, especially at hospitals which are heavily overloaded.
He expressed his wish to soon sign an MoU on scientific cooperation between the two countries in the medical field, focusing on emergency health care, skill training, techniques, as well as guidelines for pandemic emergency.
Ambassador Hue welcomed Balzanelli's proposal and said the Vietnamese government and people are making every effort to bring the fresh coronavirus outbreak under control.
However, she said as vaccines, drugs, and medical equipment are in short supply, so Vietnam needs assistance and experience sharing in COVID response from international friends, including Italy.
Ambassador Hue expressed her hope that the Italian doctors would continue to share experience in pandemic response, and at the same time lobby regional governments and relevant organisations to provide medical equipment and supplies to Vietnam.
During the event, the diplomat also thanked the Italian Government for donating 812,000 doses of the AstraZeneca vaccine to Vietnam channeled through COVAX on September 13.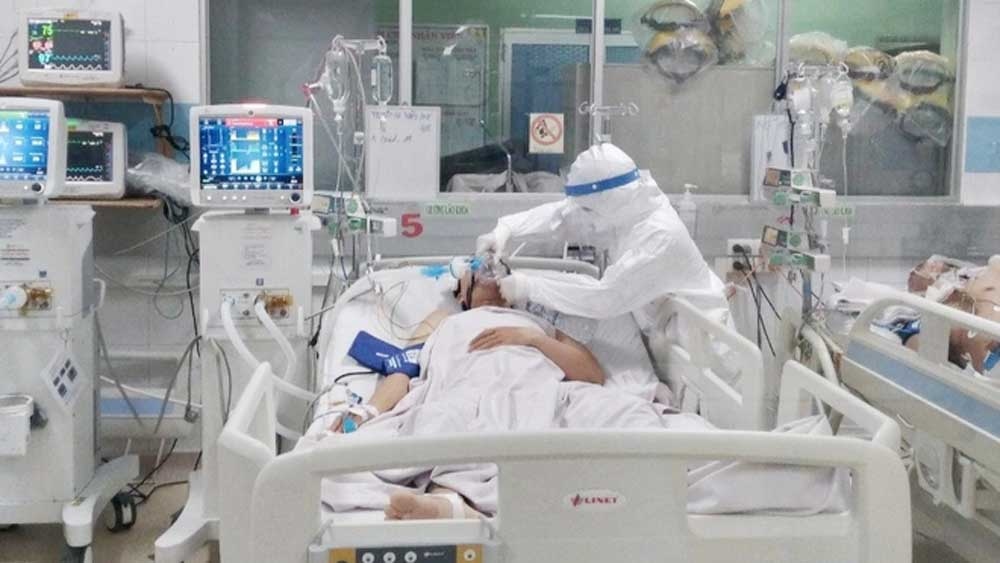 Dr. Karen Kieu Nguyen from Sis 118 said Vietnam's current 5-tiered treatment model is very suitable, that should be carried out synchronously between localities, adding COVID-19 treatment drugs are a very important factor in helping reduce the death rate.
The doctor also emphasized the need to improve treatment capacity in hospitals, especially in provinces and industrial zones through training, along with controlling hospitalisations to avoid overcrowding and cross-infection.
She also revealed that applying autologous plasma and blood stem cells to COVID-19 treatment proves effective, leading to no complications and reinfection.
Karen Kieu Nguyen and her colleagues are scheduled to fly to Ho Chi Minh City to help with providing consultation, treating and caring for COVID-19 patients, as well as transferring autologous plasma and blood stem cell technology in COVID-19 treatment.
Ho Chi Minh City is currently the largest coronavirus hotspot in Vietnam. The busiest and most populous locality has recorded more than 303,000 coronavirus infections, or half the country's total, since the resurgence of the virus four and a half months ago.