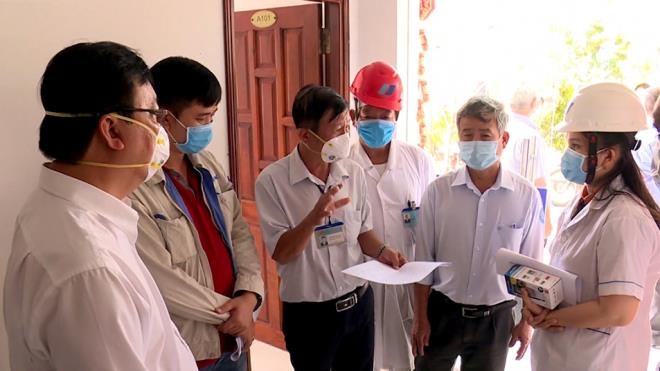 The 45-year-old woman of Tra Vinh province, southern Vietnam, was confirmed on January 2 as the country's first case of the latest novel coronavirus (COVID-19) variant.
The woman, dubbed patient No. 1435 has had her samples taken seven times since first arriving in Vietnam from the UK on December 22, said Dr. Lo, adding the patient caught a cough several days ago, but she has stopped coughing now.  
Doctors are giving  the same treatment to her as with other patients who have been infected with the SARS-CoV-2 virus, said Dr. Lo.
The patient has been placed under strict quarantine to receive treatment at the provincial hospital, while a group of medical workers who are responsible for providing treatment for the patient have been put into a separate area in order to prevent cross infection due to the fast spread of the latest strain variant.
Tra Vinh has so far treated a total of seven cases of individuals infected with the SARS-CoV-2 virus, including five recoveries and two cases who are currently under treatment.