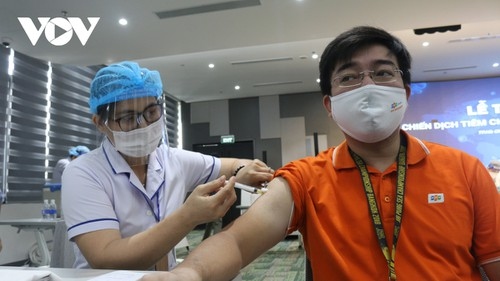 The move comes following the COVID-19 pandemic developing in a complicated manner across the city.
As of September 13 morning, the southern city has recorded a total of 298,029 COVID-19 cases.
Approximately 39,296 injected patients are currently receiving treatment at medical facilities and hospitals in the area. Of which, 2,690 hospitalised individuals are severe cases who need ventilators, while 23 others require the use of ECMO.
Roughly 2,914 children under the age of 16 in the nation's largest COVID-19 hotspot have been infected with the virus. In addition, a total of 11,992 people have passed away due to the virus since the beginning of the year.
The southern city is now on its fifth day out of seven since the latest vaccination campaign was initially launched. The vaccination rate has now reached up to 200,000 doses per day, with the aim to administer at least one jab to 100% of its population aged 18 and above by September 15.
So far, the southern metropolis has given nearly eight million COVID-19 vaccine doses to local people.