Health professionals okay homegrown vaccine Nano Covax
Thursday, 00:19, 30/12/2021
VOV.VN - The National Committee for Ethics in Biomedical Research under the Ministry of Health (MoH) on December 29 voted in favour of the results of the third human clinical trial of locally produced vaccine Nano Covax against the SARS-CoV-2 virus.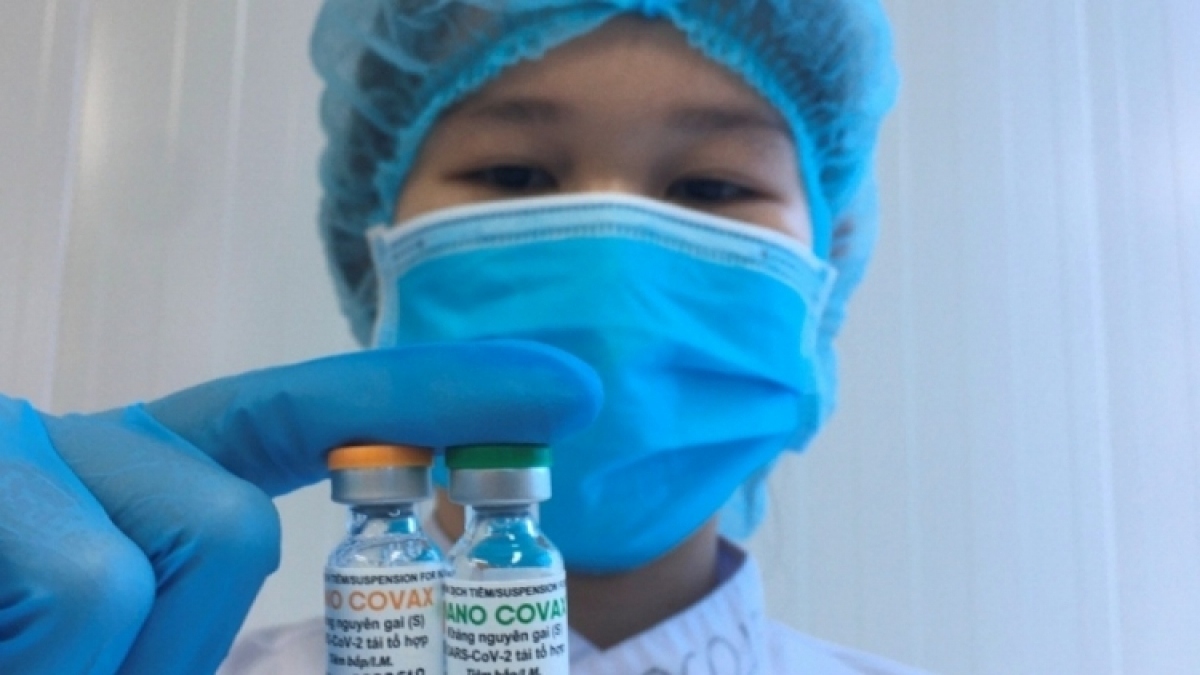 Sources from the meeting said health professionals highly appreciated the efficacy of vaccine protection, meeting the marketing authorization standards of the World Health Organization (WHO) and the US Food and Drug Administration (FDA).
Nano Covax, a recombinant spike protein vaccine, developed by Nanogen Pharmaceutical Biotechnology JSC, is Vietnam's first COVID-19 vaccine in clinical trials, starting from December 17, 2020..  
More than 14,000 volunteers had participated in clinical trials of this vaccine through three phases conducted by the Hanoi-based Military Medical Academy and Ho Chi Minh City Pasteur Institute.
The vaccine was said to be 90% effective against the SARS-CoV-2 virus. And like other vaccines in use globally, the protection efficacy of Nano Covax will also decrease over time to 86.7% after 42-90 days of injection, 78.50% after 120 days, and 51.6% after 180 days.
Notably, the efficacy of vaccine protection against severe cases and death is 92% and 100% respectively.
Besides Nano Covax, Covivac, another locally produced vaccine developed by Institute of Vaccines and Biologic Medical, is entering the second phase of its trials,
Vietnam is also testing the ARCT-154 vaccine using on Arcturus' STARR mRNA technology transferred by the United States.