Health Minister underlines primary task of COVID-19 containment in Q1
Friday, 16:58, 19/02/2021
VOV.VN - The COVID-19 pandemic is not expected to be fully brought under control during the first half of the year, or in the remainder of 2021, with pandemic prevention and control therefore regarded as the top priority in the first quarter and beyond.
This is the message emphasised by Health Minister Nguyen Thanh Long during an online meeting held on February 19 to discuss COVID-19 prevention and control efforts with 63 centrally-run provinces and cities.
According to the Department of Preventive Medicine, major outbreaks occurring in Hanoi, Ho Chi Minh City, and Quang Ninh have essentially been brought under control. In addition, other provinces and cities such as Hai Phong, Hoa Binh, Dien Bien, Ha Giang, Binh Duong, Hung Yen, Bac Giang, and Gia Lai have not recorded any fresh community cases over the past seven to 20 days.
Despite this success, the pandemic situation in Hai Duong, currently the nation's largest hotspot, remains complicated and it is likely to continue to have fresh cases moving forward, Minister Long said, adding that localities must outline scenarios and prepare appropriate response measures to cope with possible outbreaks.
The third wave of the COVID-19 outbreak which hit Hai Duong is thought to be relatively complicated, with the appearance of the COVID-19 variant from the UK having a 70% higher infection rate, thereby causing many new cases to be recorded in a short period of time.
Statistically, the number of local infections occurring in Hai Duong now stands at 575, far higher than the total figure detected in Da Nang which recorded 389 cases. In particular, the average number of infections in Hai Duong during the initial 20 days of the outbreak was 20 cases per day, higher than that of Da Nang which recorded 15 fresh cases each day. This proves that the new COVID-19 variant is capable of spreading faster than before.
According to Minister Long, 12 out of 13 provinces have basically contained the pandemic. Moving forward, Hai Duong must take stronger anti-pandemic measures, with the Ministry of Health continuing to dispatch more groups in support of the locality.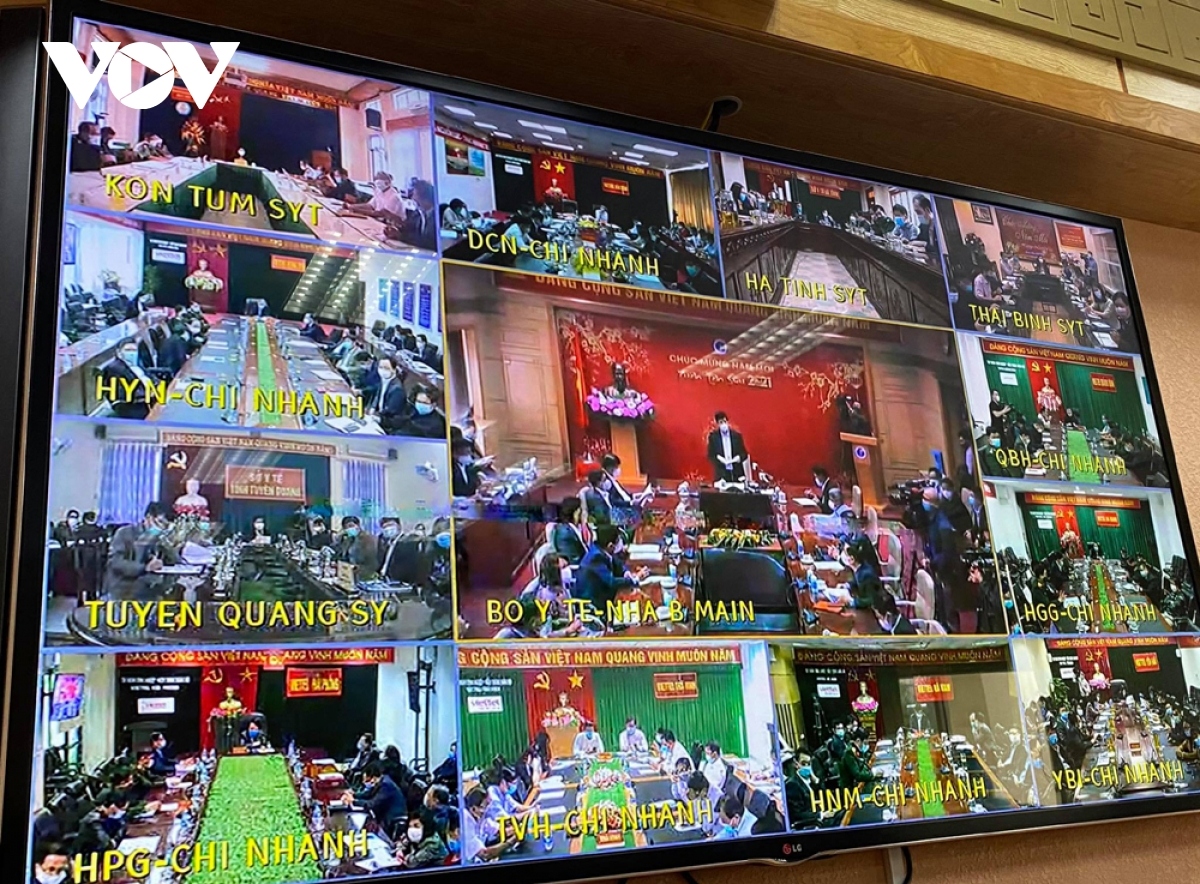 The Health Minister also suggested that localities strictly implement isolation measures and thoroughly prepare options for testing methods. It is therefore necessary to zone off affected areas, take samples for quick tests on a large scale, and impose lockdowns on specific areas in order to avoid a wider impact on citizens.
During the meeting the Minister said that the country is expected to secure 60 million doses of the COVID-19 vaccine this year as the COVID-19 Vaccines Global Access (COVAX) initiative and AstraZenca have committed 30 million doses each to the country. Up to 150 million doses are needed in order to ensure a vaccination for all Vietnamese people.
Negotiations are now underway with global multilateral units such as COVAX or AstraZeneca to ship COVID-19 vaccines home as fast as possible, the Minister affirmed.

The Ministry has been working alongside various organisations and vaccine developers in an effort to purchase the COVID-10 vaccine in the shortest timeframe possible.