HCM City seeks to develop eco-friendly transportation
Friday, 13:07, 13/05/2022
VOV.VN - The Ho Chi Minh City Department of Transport and the German Agency for International Cooperation (GIZ) co-hosted a consultation workshop on May 12 to develop eco-friendly transportation using electric vehicles in the city.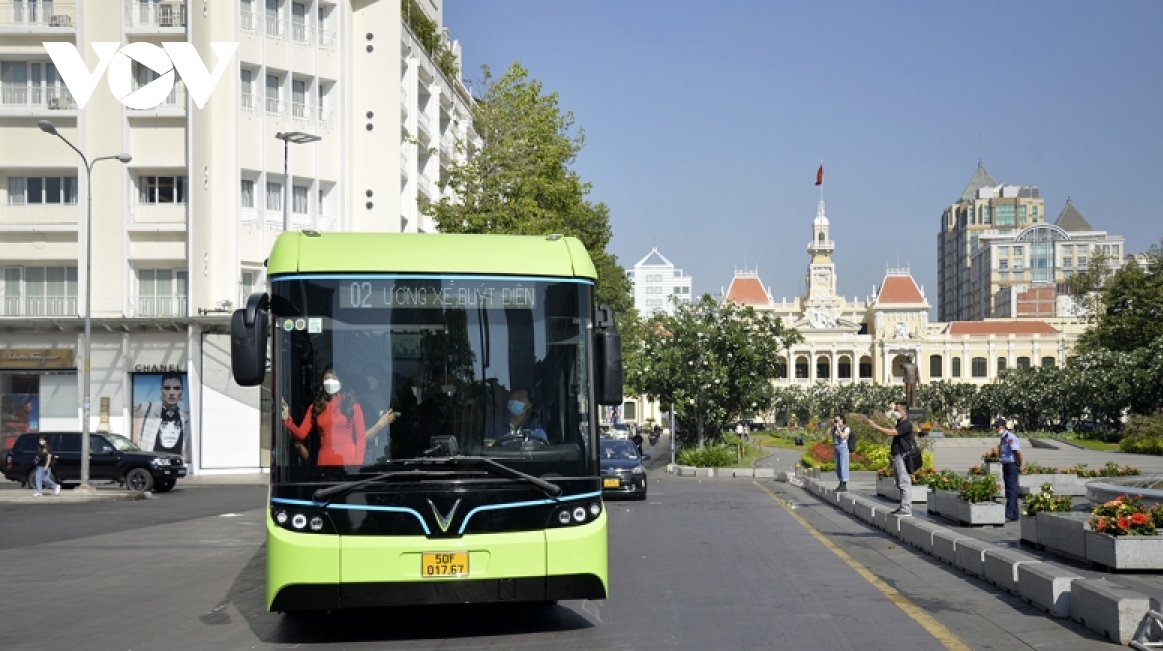 Experts pointed to the fact that Ho Chi Minh City is one of the world's big cities that produces a high amount of greenhouse gas emissions mostly discharged by vehicles.
Vietnam has committed to gradually reducing greenhouse gas emissions to 0% by 2050, and developing electric transport modes such as electric cars and electric motorcycles will significantly contribute to meeting the goal.
A recent survey conducted in 13 districts of Ho Chi Minh City shows about 44% of transport enterprises want to switch to electric vehicles and 13.2% of residents wish to use electric motorbikes.
Based on the results, consultants proposed a scenario for developing electric transportation in Ho Chi Minh City in three phases.
Accordingly, electric motorcycles, personal cars, electric buses, and electric taxis would make up 20%, 20%, 50% and 10% of their corresponding vehicle categories in the first phase from 2022 – 2030. The corresponding ratios would gradually increase to 50%, 60%, 100% and 20% in the second phase from 2030-2040, and to 90-100% in the last phase till 2050.
The consulting group also proposed that the State perfect mechanisms and policies, encourage businesses and people to use eco-friendly transport, and develop transport and power grid infrastructure.
Bui Hoa An, deputy director of the Ho Chi Minh City Department of Transport, said that the plan to develop electric transportation in Ho Chi Minh City is an important first step for the transformation of transport using clean energy, contributing to reducing greenhouse gas emissions and making the local environment cleaner.
However, he said the transformation plan requires the synchronization of infrastructure systems such as the establishment of charging stations and parking lots, alongside legislation amendments.
The Ho Chi Minh City Department of Transport will continue to coordinate with research agencies to develop a mechanism and overall plan for the project, said An.
Vingroup launched its eco-friendly Vinbus service in Ho Chi Minh City more than two months ago, and the service has since won local residents' trust. The economic group plans to operate four more routes in the city in the coming time.