HCM City on alert as COVID-19 cases rise again
Friday, 06:48, 19/11/2021
VOV.VN - Ho Chi Minh City, the largest coronavirus hotspot in Vietnam, is hurriedly developing possible outbreak response scenarios as the number of newly detected cases has increased considerably during the past few days.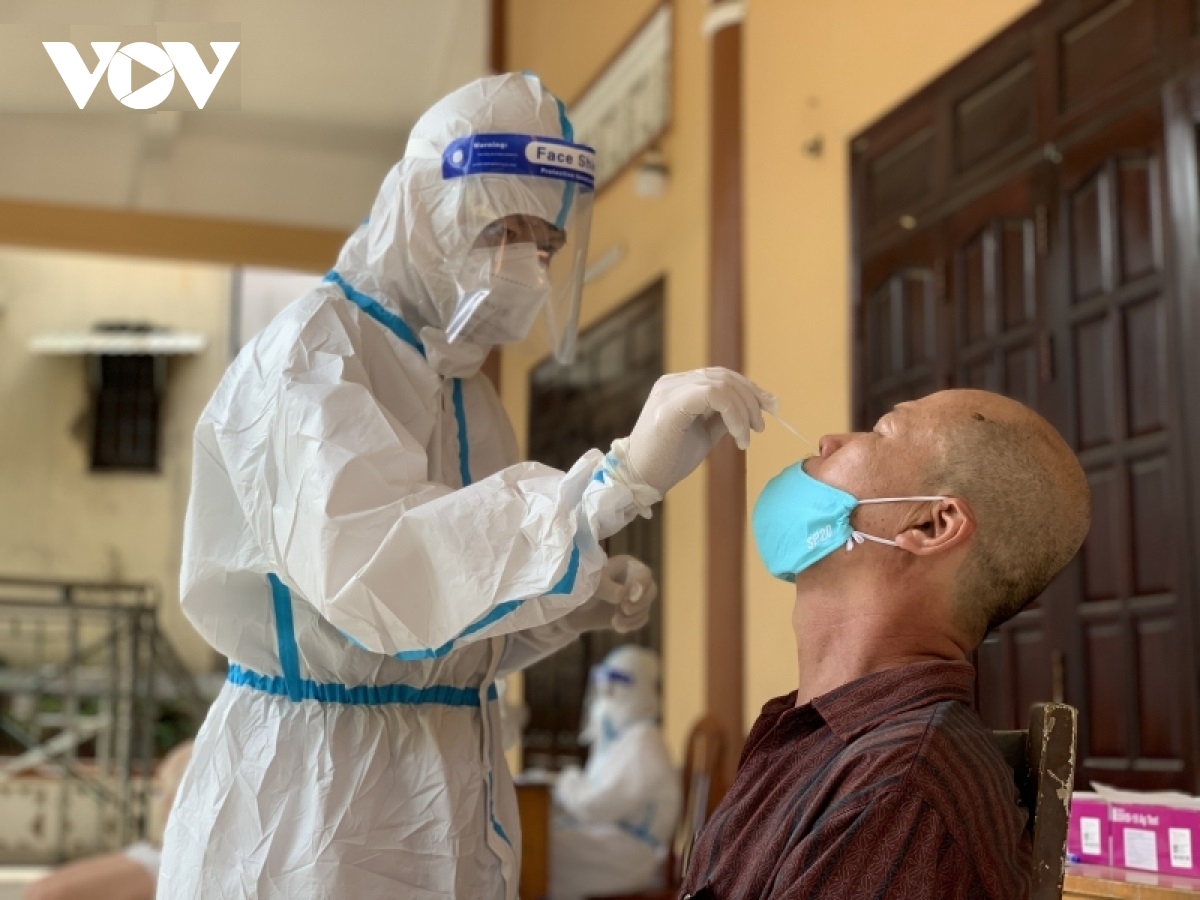 Official statistics announced by the HCM City Centre for Diseases Control show the city has seen infection numbers rise daily from fewer than 1,000 more than a week ago to 1,609 on November 18, up 272 cases compared to the previous day.
In addition, the number of critically ill patients on ventilators has increased considerably from 258 cases on November 14 to 284 on November 16 and 302 on November 17.
Similarly, the number of COVID-19 related deaths has also gone up from 35 on November 15 to 42 each on November 17 and 18.
In a sudden move the city on November 18 decided to suspend karaoke, disco, massage, spa and bar services just after 2 days of reopening, in an attempt to halt the spread of the virus in the community.
During a meeting with Deputy Prime Minister Vu Duc Dam on November 18, Dr. Tang Chi Thuong, director of the HCM City Municipal Department of Health, attributed the rise in infection cases to the return of workers from other localities to HCM City, leading to virus spread in lodging houses.
He said the city is now completing possible scenarios that enable it to receive and treat patients without support from other localities in the event that cases surge sharply again.
The city will maintain and supplement mobile medical stations in districts that has seen a high number of new infections, mobilize private medical staff and form treatment clusters in districts, Dr. Thuong said.
"The Department of Health has set up taskforce groups to closely monitor and prevent new outbreaks from spreading," said Dr. Thuong.
He proposed that the Ministry of Health provide HCM City with additional molnupiravir to meet the need for home treatment of F0 cases.
The city is also considering cutting short the isolation and treatment period for asymptomatic F0 who have received two vaccine doses and have negative testing results on day 7.
In addition, he said the city will step up vaccinations at home for the elderly and people with underlying illnesses.
Deputy Prime Minister Vu Duc Dam suggested that HCM City raise a level of medical and epidemiological surveillance to local residents, especially those who have not been vaccinated, the elderly and people with underlying diseases.
The municipal health sector should strengthen epidemiological investigations and testing in high-risk places such as wet markets and trading centres, said Dam adding the city is closely monitoring the possible emergence of new variants of SARS-CoV-2.
HCM City has recorded more than 450,000 coronavirus cases since the virus recurred in late April, or almost half the country's totals.