Hanoi metro line inaugurated after 10 years of construction
Saturday, 10:34, 06/11/2021
VOV.VN - The Cat Linh – Ha Dong metro line, part of Hanoi's urban railway system, was inaugurated in the capital city on November 6 after 10 years of construction.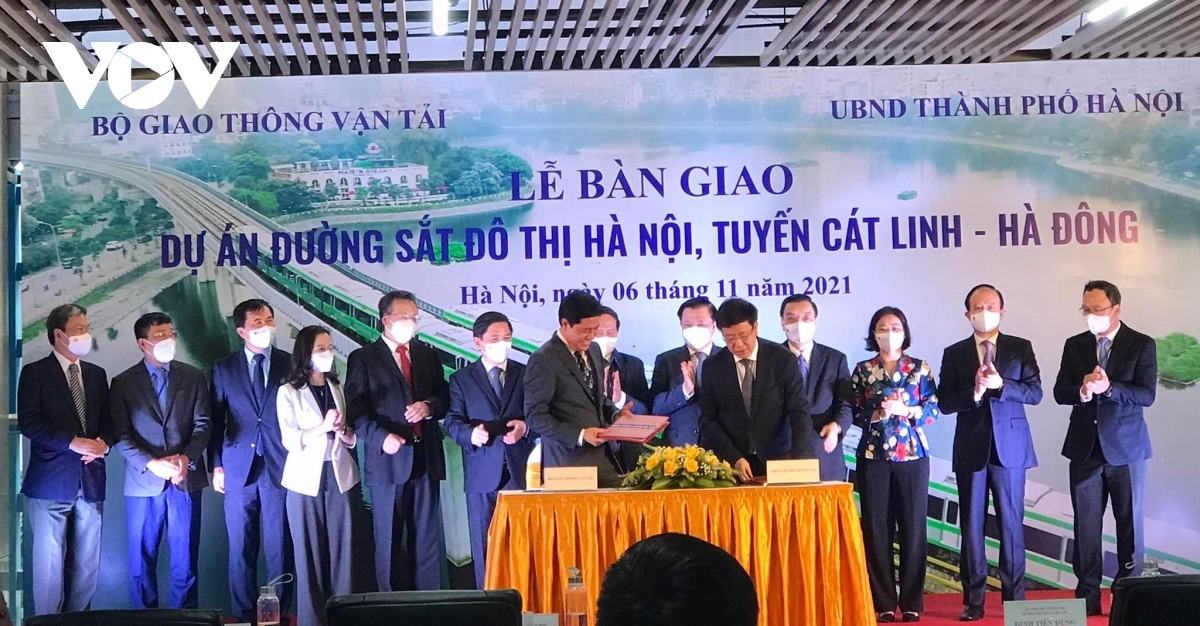 A representative of the Ministry of Transport which invested in the project using Chinese ODA loan signed a document on November 6 to hand over the line to the Hanoi administration for commercial operation.
The handover ceremony was witnessed by Deputy Prime Minister Le Van Thanh, Minister of Transport Nguyen Van The, Hanoi Party Secretary Dinh Tien Dung and Hanoi Mayor Nguyen Ngoc Anh.
Representatives of the Chinese Embassy were also on hand at the ceremony.
The Cat Linh - Ha Dong metro line was approved by the Ministry of Transport in October 2008 with a total investment of more than VND8,700 billion (roughly US$553 million). Of the total, US$133.86 million was from the Government of Vietnam, and the remainder came from China's ODA loan.
However, for various reasons, construction cost of the project was overrun more than double to over VND18,000 billion (roughly US$868 million).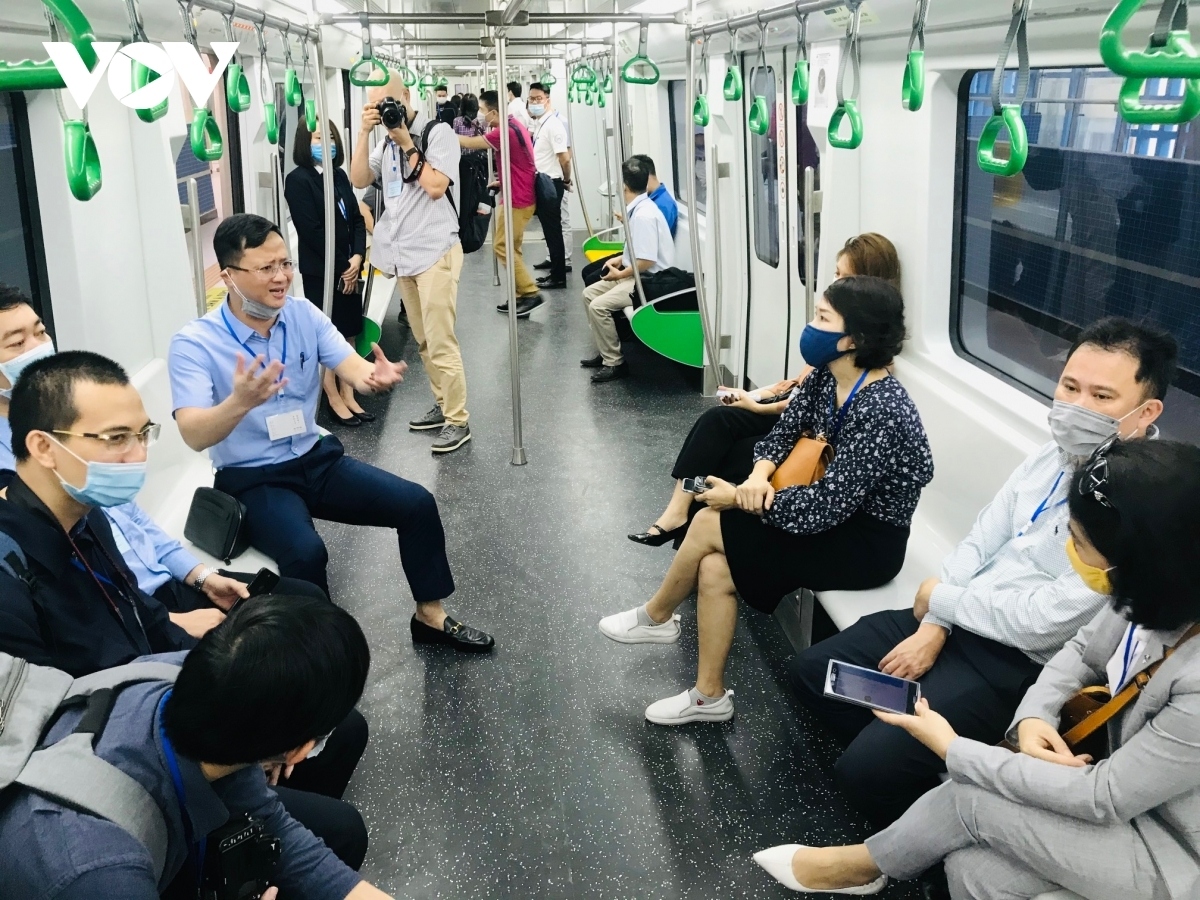 The 13.1 km long route construction was started on October 10, 2011 and was originally expected to be completed in September 2017. The project has been delayed many times for handover and operation.
The Metro Line has 13 trains with 4 carriages/train. The train can run at an average speed of 35kph and at a maximum speed of 80kph.
The trains will operate continuously from 5am to 11pm daily. They can run every six minutes during peak hours and every 10 minutes during off-peak hours.
Cat Linh - Ha Dong is the third route and among eight planned lines in the Hanoi urban railway system. It is expected to ease traffic congestion in the capital city during peak hours.