Hanoi capital plans to treat 100,000 COVID-19 cases
Wednesday, 17:29, 05/01/2022
VOV.VN - The capital of Hanoi is working out a plan to treat 100,000 COVID-19 infections as the number of new infections is increasing these days, according to Mayor Chu Ngoc Anh.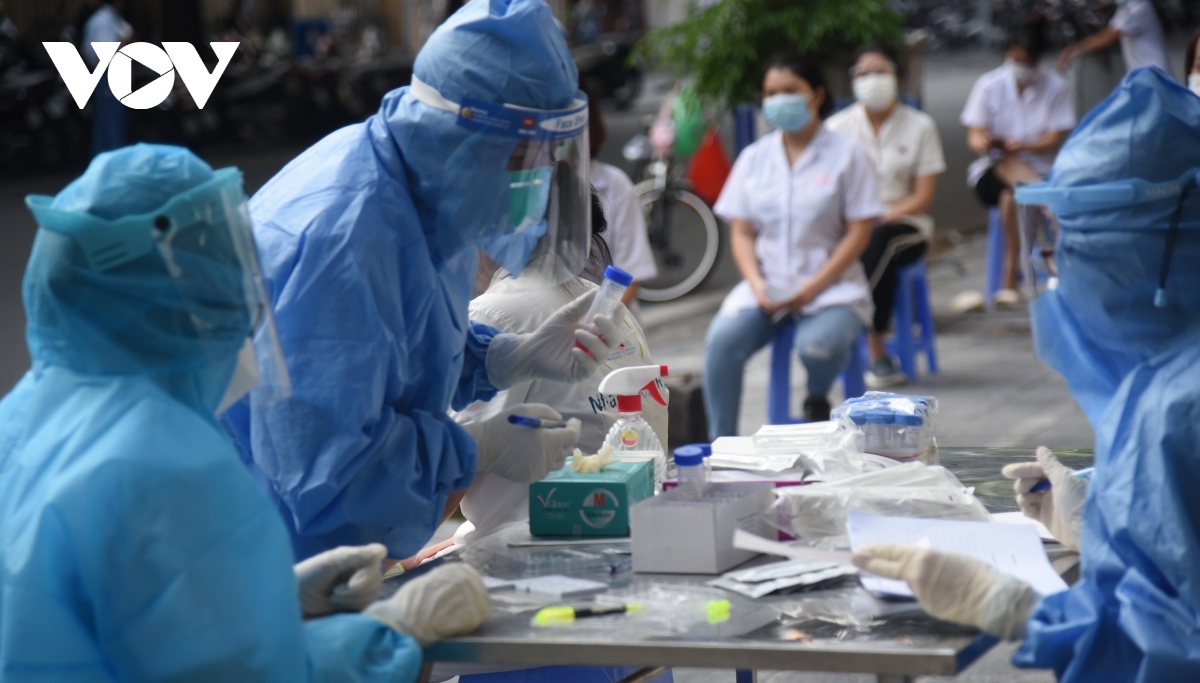 To implement the plan, Anh said the city will request support of centrally and sectoral run hospitals, as well as private hospitals to engage in COVID-19 treatment. It has established more than 3,200 community support groups to monitor people infected with COVID-19 at home now standing at more than 17,000.
The city will also mobilize human resources, including young doctors and students of medical schools, and deploy medical oxygen ATMs and medical response readiness coordination activities for home treatment cases.
The COVID-19 outbreak is evolving in a complicated manner in Hanoi, with more than 2,000 new cases detected daily. The city has raised the COVID-19 alert level in 10 of its districts to orange – the third in the four-alert system. It has requested local administration to halt non-essential services and restrict public events of large gatherings.
Hanoi is accelerating its largest ever vaccination campaign to better protect its residents from virus infection. More than 98% of adults have so far received two doses of vaccines. The city is deploying home vaccination for people aged 50 and above with underling health conditions.