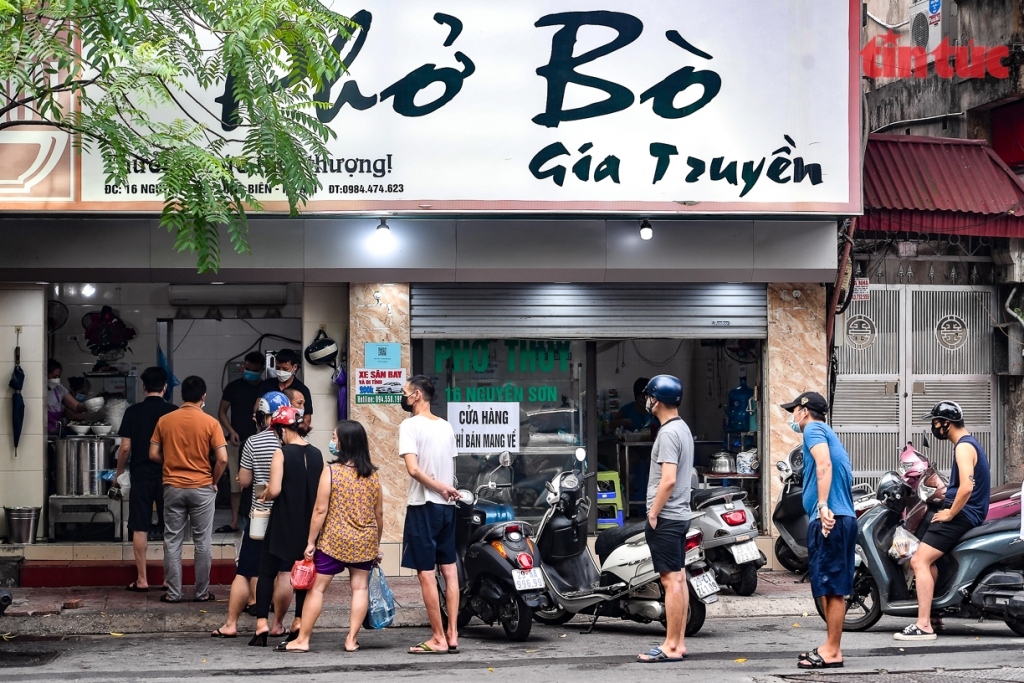 However, only takeaways will be allowed and all business establishments must be closed before 9 p.m.
Under a decision signed by Hanoi Mayor Chu Ngoc Anh on September 15, the loosening of COVID-19 measures will also apply to other services as of midday September 16, including stationery shops, and bike, car, and electronics repairs.
All shops are required to abide by COVID-19 guidelines, including wearing masks and keeping safe distance, while customers must present QR codes when shopping.
The municipal administration has assigned its relevant agencies to review the implementation of extended social distancing measures and propose business production recovery plans after the September 16 deadline.
Hanoi has extended its social distancing rule in most of its districts and towns till September 21 in order to halt the spread of the SARS-CoV-2 virus.
Stricter COVID-19 prevention and control measures in place have proved effective, helping its daily caseload fall sharply to just 20-30, mostly detected in quarantine or lockdown areas.
Hanoi has recorded more than 4,000 coronavirus infections since the resurgence of the virus more than four and a half months ago.