French citizens vaccinated against COVID-19 in Vietnam
Thursday, 17:20, 29/07/2021
VOV.VN - Green-lighted by the Vietnamese Government, the French Consulate General in Ho Chi Minh City on July 29 began vaccinating French nationals living in the southern city and regional localities at France-Vietnam Hospital.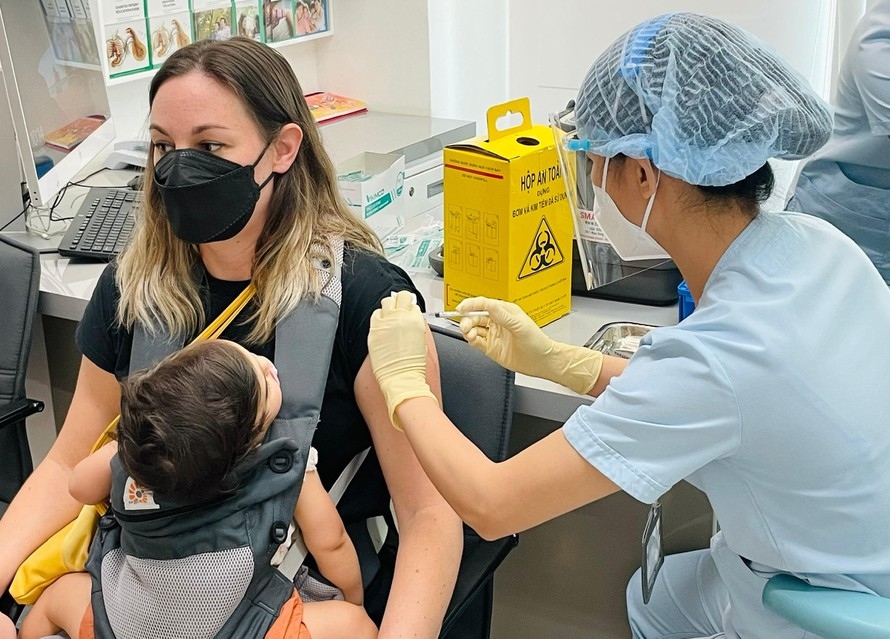 The move is part of the French Government's programme which aims to vaccinate all French citizens above the age of 18 and their spouses across the world.
The campaign is set to cover approximately 5,000 French citizens living in Vietnam. According to the schedule, 800 people will be vaccinated each day, with each person set to receive their two doses several weeks apart.
Vincent Floreani, French Consul General in HCM City, who arrived at FV hospital to oversee the vaccination, thanked the Vietnamese Government for their ongoing support of the French community to allow them early access to the COVID-19 vaccine.
He also highly appreciated the organisational work carried out by FV Hospital to make the vaccination campaign done.
Jean-Marcel Guillon, CEO of FV Hospital, said this marks an opportunity for the hospital to practice carrying out larger vaccination campaigns.
He added that the hospital's cold storage facility has been certified by the HCM City Pasteur Institute and is capable of storing 800,000 doses of AstraZeneca, 200,000 doses of Moderna, and 600,000 doses of Pfizer vaccines at the same time.