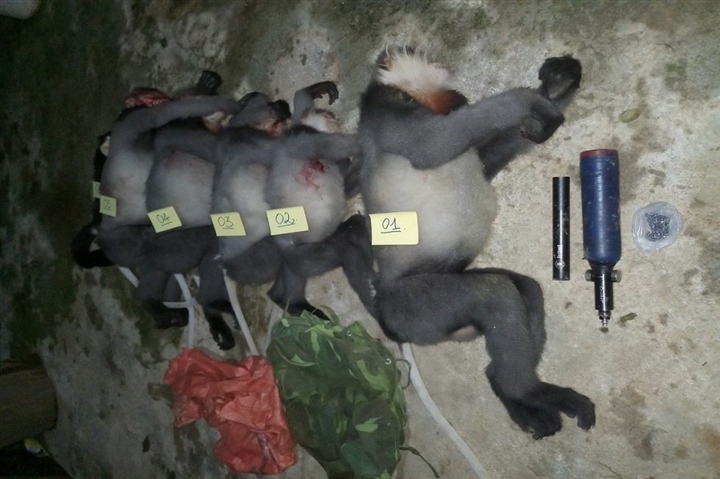 Preliminary reports show during a regular patrol in a forest in Ba To district on October 8, local forest rangers came across a group of animal hunters who ran away, leaving behind five dead bodies of rare gray-shanked douc langurs.
They also found an air tank used to inflate homemade air guns, 53 lead bullets and a silencer.
Relevant agencies took note of the incident and seized the materials for investigations.
The police are now searching for the hunters.
Gray-shanked douc langur scientifically known as Pygathrix Cinerea is endemic to Vietnam and is classified as critically endangered in Vietnam and the world.
In Vietnam, this species is only distributed in the central  and Central Highlands provinces such as Quang Nam, Gia Lai, Kon Tum, and Binh Dinh.