Expert warns about possible resurgence of COVID-19 over coming months
Monday, 12:55, 15/11/2021
VOV.VN - The SARS-CoV-2 virus is likely to recur once again in Vietnam during the remaining months of the year, unless prevention measures are tightened, warned Dr. Nguyen Van Kinh, former director of the National Hospital for Tropical Diseases.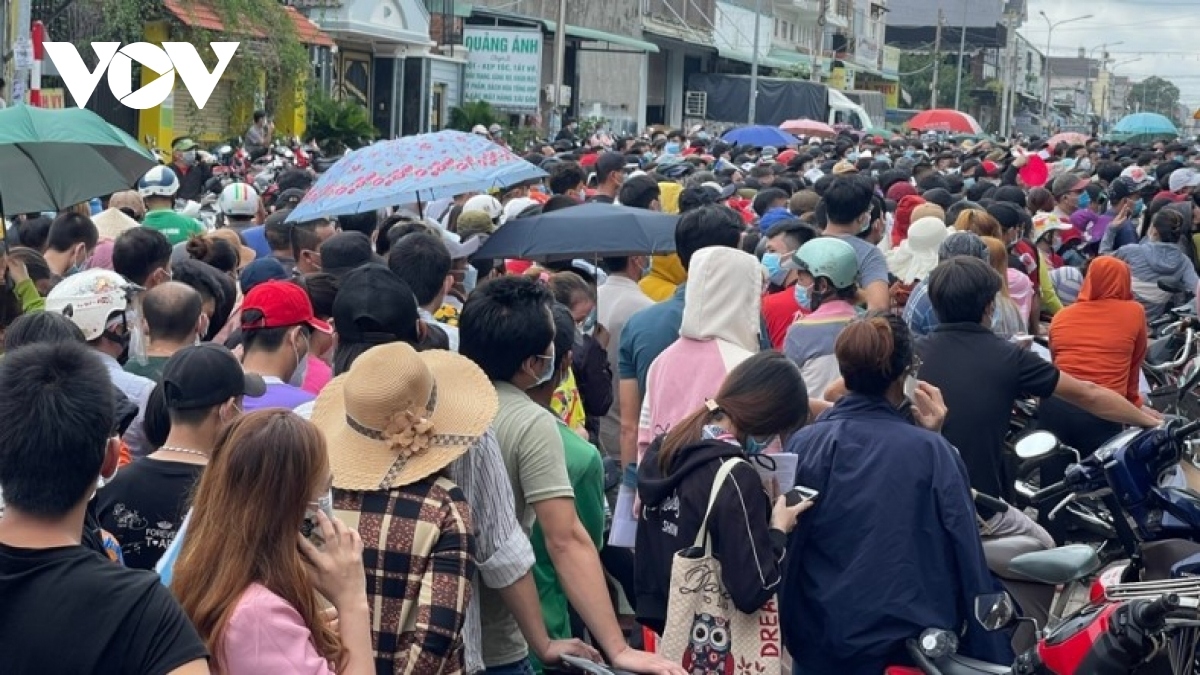 Europe is now experiencing a fresh outbreak of COVID-19 which is anticipated to spread to Asia, including Vietnam, over the coming one or two months, Dr. Kinh said, citing statistics released by the Ministry of Health.
The Ministry of Health reported that the number of newly-detected COVID-19 cases in Europe has increased by 55% during the past four weeks, accounting for 59% of all infections and 48% of all deaths globally.
Vietnam has so far confirmed over one million infections and more than 23,000 deaths, with the majority of them recorded during the fourth outbreak which started in late April.
However, the risk remains very high after Ho Chi Minh City, which is currently the country's largest hotspot, and several other southern localities eased travel restrictions, prompting a high influx of stranded people to leave these hotspots for their homes in other localities nationwide.
Thousands of returnees have since tested positive, posing a significant threat to local communities. In addition, community cases, including cases of unknown origin, have already been detected across all 63 cities and provinces nationwide.
"We should be prepared for a new outbreak which is likely to recur on a large scale," warned Dr. Kinh who is also director of the Vietnam Society of Infectious Diseases.
The Ministry of Health maintained that the number of new infections is increasing again nationwide due to rising travel and exchange activities among citizens, coupled with a general apathy toward COVID-19.
In some southern provinces, the pathogen already exists within the community which makes it highly challenging to control the outbreak.
According to Dr. Kinh, an effective COVID-19 prevention and control strategy will feature prevention, early detection, effective isolation, effective treatment, and vaccinations.
Noting that vaccinations will help reduce the risk of death but not infection, he therefore voiced his support for the Ministry of Health's warnings of a 5K message plus vaccination in COVID-19 prevention and control both at present and in the future.