Dozens of flights diverted due to heavy flog in northern Vietnam
Friday, 09:47, 18/02/2022
VOV.VN - Dozens of planes could not land at Vietnam's northern airports due to heavy fog, reported the Civil Aviation Authority of Vietnam (CAAV).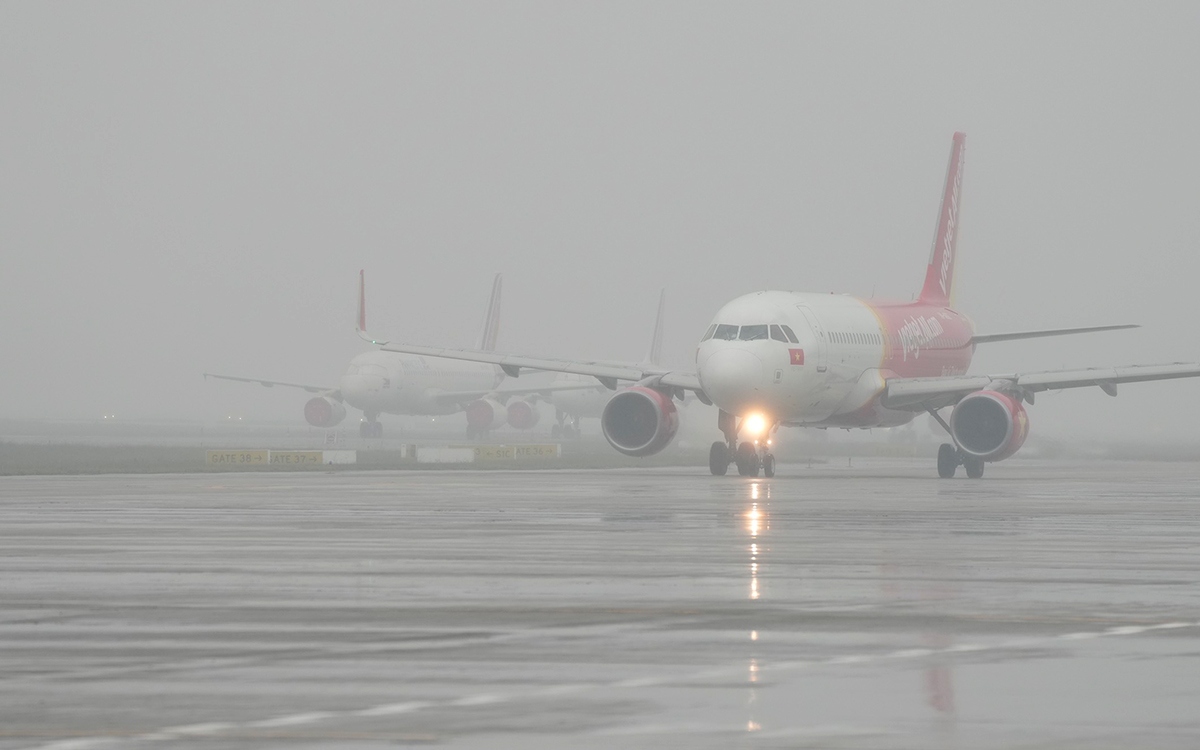 Low clouds and poor visibility prevented planes from taking off and landing at Noi Bai International Airport in Hanoi, the largest in northern Vietnam, a CAAV representative confirmed.
Among them, one flight from Japan to Vietnam could not descend at Noi Bai airport and the captain decided to fly back to its original destination.
The bad weather conditions also forced airlines to cancel some international flights departing from Hanoi. Passengers were transferred back to nearby hotels for other flights as soon as weather conditions improve.
The bad weather not only affected Noi bai but also other airports in the region, such as Vinh, Cat Bi, and Van Don. Some flights were requested to land at Da Nang airport in the central region.
Visibility conditions started to improve at 4:00 am on February 18, and Noi Bai airport could receive flights again, said a representative of the airport.
However, he warned flight delays may still occur because of the weather situation.
Fogging often occurs during winter time in the North, affecting the journey of many flights.
The North has been experiencing drizzle for the past few days as the cold air is now moving to the east. Regional temperatures are forecast to go up to 22 degrees Celsius on February 18 before falling to a low of 10 in the plain and even zero in the mountainous areas due to a strong cold spell that is expected to strike overnight.