COVID-19: Vietnam confirms 95 new cases in eight localities
Tuesday, 07:05, 29/06/2021
VOV.VN - Vietnam has logged an additional 95 coronavirus cases in eight localities nationwide during the past 12 hours, according to the Ministry of Health (MoH).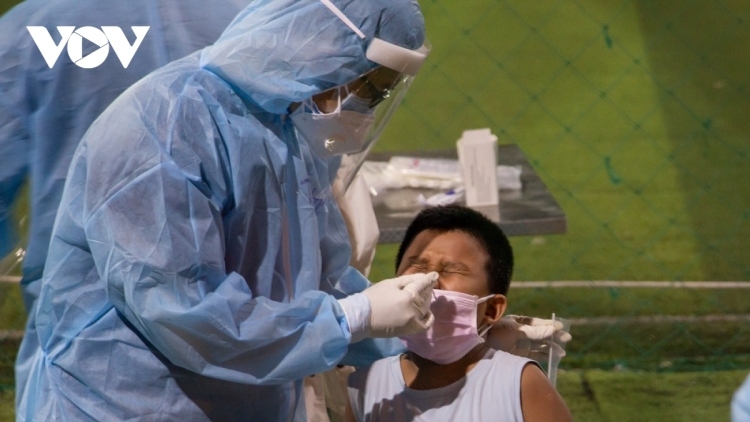 Eighty-nine cases were documented in quarantine and lockdown areas, and the remaining cases were of unknown sources of infection, said the MoH in its 06.00am COVID-19 update on June 29.  
Ho Chi Minh City took the lead, registering 58 cases, followed by Phu Yen (18), Long An (8), Bac Giang (4), Ha Tinh (3), Nghe An (2), Tra Vinh (1) and Vinh Long (1).
The coronavirus outbreak has spread to southern region, and Ho Chi Minh City has emerged as the country's second largest coronavirus hotspot, recording nearly 3,500 new cases.
The number of new cases has also increased considerably in some other southern provinces such as Binh Duong, Tien Giang and Long An.
Vietnam has confirmed 12,788 cases, including 41 deaths, in more than 40 cities and provinces across the country following the resurgence of the virus in late April 2021.
Overall, it has recorded a total of 16,136 cases, including 6,519 recoveries and 76 deaths, since the virus attacked the country in January 2020.
Nearly 3.5 million doses of the COVID-19 vaccine have been administered nationwide since the vaccination campaign was launched in March.