COVID-19 vaccination campaign begins in Hai Phong and Da Nang
Thursday, 18:05, 11/03/2021
VOV.VN - Hai Phong launched its vaccination campaign to combat the novel coronavirus (COVID-19) on March 11, with medical workers in the northern city being inoculated with the AstraZeneca vaccine.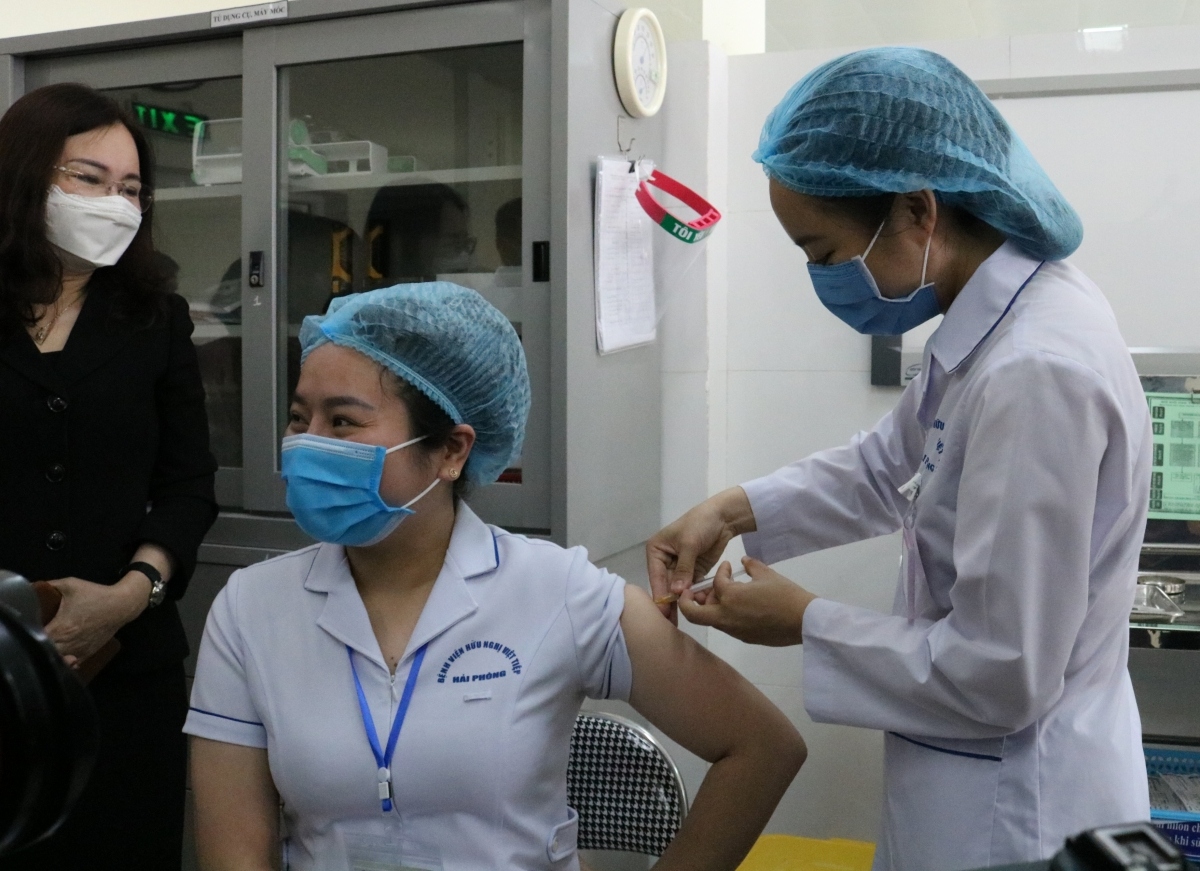 In total, 24 medical staff of Viet Tiep Friendship Hospital received their initial jab of the COVID-19 vaccine due to being placed among the leading priority group as key workers.
As a means of guaranteeing the safety of the vaccines whilst ensuring that the inoculation drive is carried out efficiently, the hospital arranged consultation areas to be used before injections were given. In addition, an area to monitor patients after they received their jab and a special room for emergency situations was also established.
Hai Phong has been provided with a total of 3,000 doses of COVID-19 vaccine, with Viet Tiep Friendship Hospital being allocated 200 doses.
Le Khac Nam, vice chairman of the municipal People's Committee, asked the city's Department of Health to continue training staff so they can set up other vaccination points. This should be done whilst also implementing plans to purchase COVID-19 vaccines to inoculate people aged 18 and older throughout the northern city.
Furthermore, the central city of Da Nang was also granted over 100 doses of the AstraZeneca vaccine by the Ministry of Health. Medical staff at Da Nang Lung Hospital will be among the first people in the city to be injected with the COVID-19 vaccine.