COVID-19: More than 160,000 cases recorded on March 10
Thursday, 18:27, 10/03/2022
VOV.VN - The Ministry of Health (MoH) confirmed 160,676 coronavirus cases in 62 cities and provinces across Vietnam on March, representing a fall of nearly 4,000 cases compared to the previous day.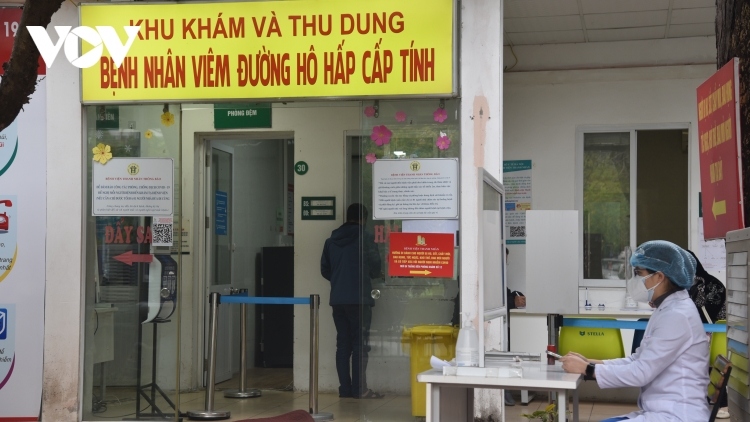 Of the total, 160,661 cases were locally acquired, including 107,465 cases detected in the community, meaning the virus infection risk remains very high.
Most of the cases were documented in northern localities. Hanoi tops localities nationwide, registering 30,157 new infections.   
Official data from the MoH show localities that saw infections decrease the most compared to the previous day are Bac Ninh (down 6,946), Gia Lai (down 2,551), and Hanoi (down 1,208).
By contrast, localities that recorded the highest number of infections compared to the previous day are Binh Duong (+1,309), Ho Chi Minh City (+1,205), and Nghe An (+845).
On average Vietnam recorded 147,780 cases/day during the past seven days.
The same day the MoH announced an additional 53,151 recoveries and 71 more COVID-19 related deaths.
As of 06pm on March 10, Vietnam has detected 5,260,495 COVID-19 cases since the start of the outbreak, ranking 20th out of 225 countries and territories worldwide.
Of the infected patients, 2,908,365 have been discharged from hospital after making a full recovery from the disease, and 41,157 patients have died of the virus.
Nearly 200 million vaccine doses have been administered nationwide.