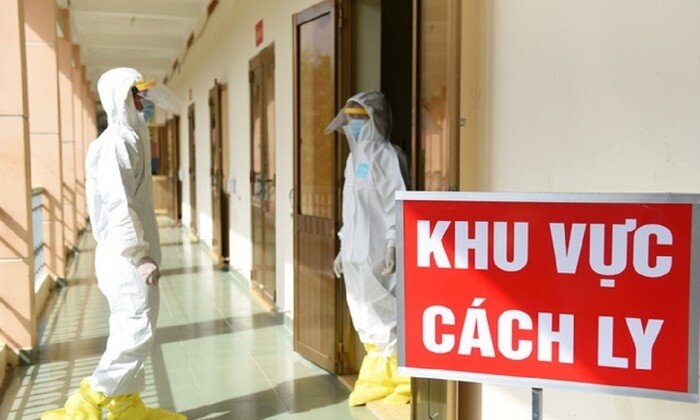 Data from the Ministry of Health (MoH) show the city only registered 935 new cases over the past 12 hours, a rather low figure compared to more than 3,000 even 4,000 recorded in the same time frame on previous days.   
With drastic COVID-19 prevention measures in place, the fresh coronavirus outbreak in the busiest and most populous city in Vietnam is showing signs of waning. Experts say the city is flattening the curve, and they believe the number of new infections is likely to drop in the coming days.
Meanwhile, the past 12 hours saw Binh Duong, a gateway to HCM City, overtake the southern metropolis to lead in new infection numbers, logging 1,111 cases. It was followed by Long An 281, Dong Nai 225, Khanh Hoa 150, Dong Thap 142, and Can Tho 113.
Overall, an additional 3,352 people tested positive for the SARS-CoV-2 virus in Vietnam during the past 12 hours.
Of the total, 3,351 were local acquired, mostly in southern localities, and a case was reported upon returning from overseas. 
About 821 cases were detected in the community through random testing or test screening at healthcare facilities, while the rest were documented in quarantine or lockdown areas.
Earlier in the morning, the MoH confirmed 4,267 locally acquired and four imported infections, raising Vietnam's 24-hour caseload to 7,623.
HCM City recorded 3,300 locally acquired infections, or more than 800 cases fewer than August 3's figure. It was followed by Binh Duong 2,143, Long An 427, Dong Nai 389Tay Ninh 194, Binh Thuan 161, Dong Thap 156, Can Tho 150, and Khanh Hoa 150.
As of 06.00 pm on August 4 Vietnam has confirmed 173,914 new locally transmitted cases following the resurgence of the virus in late April and 180,649 cases since the start of the first outbreak in January 2020.
The same day, the MoH announced 3,501 recoveries from the disease, bringing the total number of recoveries to 54,332.
It also confirmed an additional 256 COVID-19 related deaths in 13 localities from August 1-4. HCM City took the lead, with 217 cases.