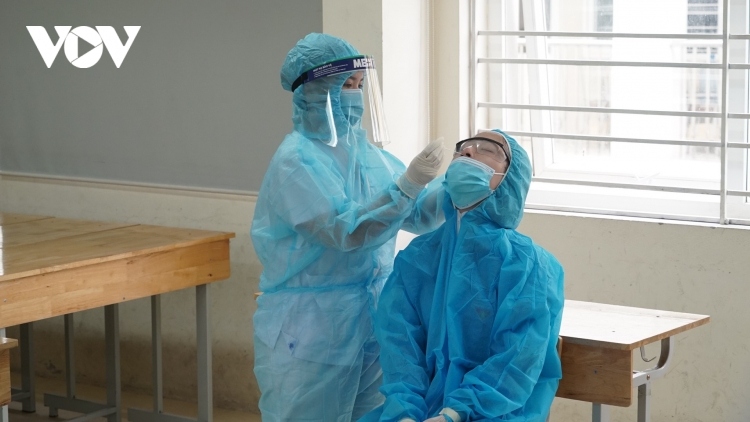 Of the total, 41 cases were recorded locally, including 24 in Bac Giang and 17 in Bac Ninh. These cases were detected in quarantine and lockdown areas in the two localities which are the country's largest coronavirus hotspots.
The remaining 23 cases were diagnosed after returning from overseas. Most of them were crew members aboard cargo ships GOLDEN FRIDGE, VINH02, LAMAR and PHUONG NAM 1 docking at ports in southern Vietnam.
Among them was a Syrian citizen, 52, who boarded LAMAR from Malaysia and docked at a port in Ho Chi Minh City on June 5. He tested positive on June 7 and was transferred to HCM City's Can Gio hospital for medical surveillance and treatment.
All of the imported cases were placed in quarantine as soon as they arrived, thus posing no risk to the community, said the MoH.
Data from the MoH show Vietnam has confirmed 6,044 cases, including 55 deaths, in nearly 40 cities and provinces nationwide since the virus recurred in late April.
The MoH also said more than 1.35 million doses of the COVID-19 vaccine have been administered since the national COVID-19 vaccination campaign was launched in March.
Vietnam is currently using the AstraZeneca COVID-19 vaccine purchased from the manufacturer and supplied under the United Nations run COVAX Facility.