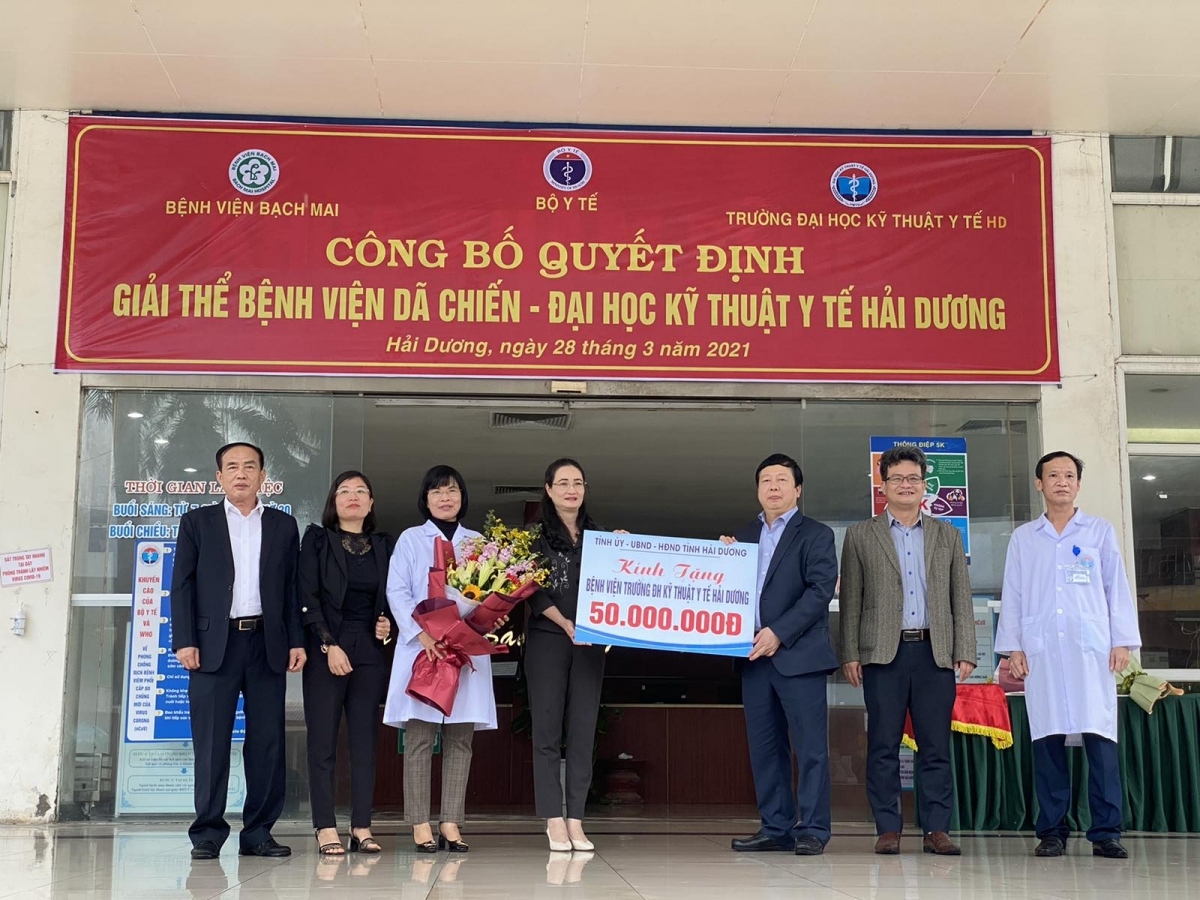 The decision was made on March 28 by the provincial People's Committee.
The field hospital was erected at Hai Duong Medical Technical University (HMTU) on January 29, two day after the virus recurred in the locality and then spread to many other cities and provinces across the country.
The facility took shape with support and assistance from the Ministry of Health, Bach Mai hospital doctors, HMTU staff and local soldiers.
It has treated a total of 376 COVID-19 patients during its mission since the first patients were admitted on January 29.
Among them, 11 were seriously ill patients and one patient was in critical condition due to respiratory failure. They were all discharged from hospital after making a full recovery from the disease.
During its two-month mission, the field hospital had cured 323 patients and the remaining 53 patients had been transferred to other health facilities for further treatment.
Hai Duong has emerged as the biggest coronavirus hotspot in Vietnam, recording 726 out of a total of 910 coronavirus infections confirmed nationwide since the first was announced on January 27.  
The outbreak has basically been kept in check in the locality.