COP26 president highly appreciates Vietnamese response to climate change
Monday, 18:09, 14/02/2022
VOV.VN - Alok Kumar Sharma, president for the 26th UN Climate Change Conference (COP26), expressed his great appreciation for Vietnamese commitments in coping with climate change during a working session with leaders of the Ministry of Natural Resources and Environment in Hanoi on February 14.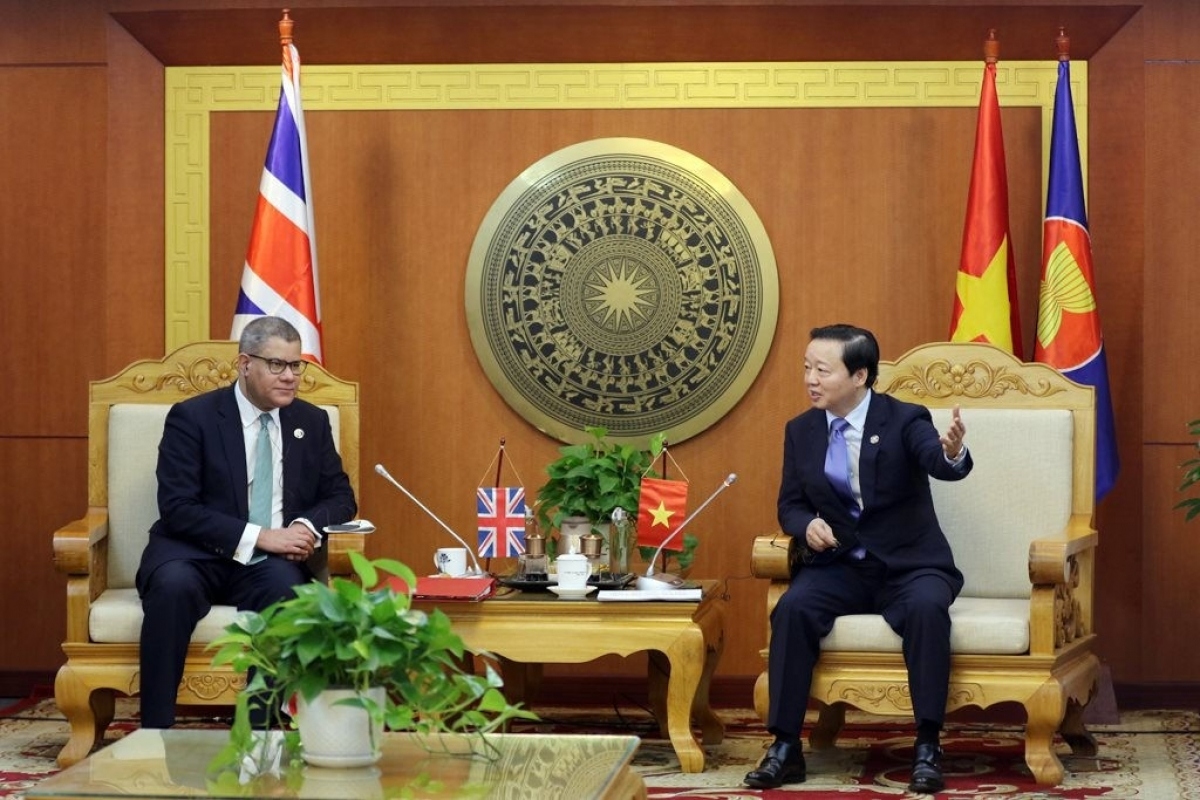 He noted that the success of the COP26 in Glasgow (Scotland) late last year has since gained the consensus of participating countries from around the world. In particular, he said strong commitments by the Vietnamese delegation at the conference represented strong motivation for other countries to follow.
Minister of Natural Resources and Environment Tran Hong Ha told his guest that immediately after the conference, Vietnam established a national steering committee for realizing its commitments.
With regard to the details of the activities, Ha stressed the country plans to step by step switch to clean energy sources, implement forest protection measures, reduce metal gases, and recycle waste to protect the environment.
To carry out these plans, Ha said Vietnam needs the transfer of technology, greater financial support, and co-operation from the international community through both bilateral and multilateral mechanisms and business investment.
In response, Sharma stated that the British Government would assist Vietnam in realising these goals.
Both host and guest stressed the need to have a co-ordinating agency so that the two sides can agree on mechanisms, policies, and finance, aiming to realise the goals set at the COP26 with a vision towards COP27.