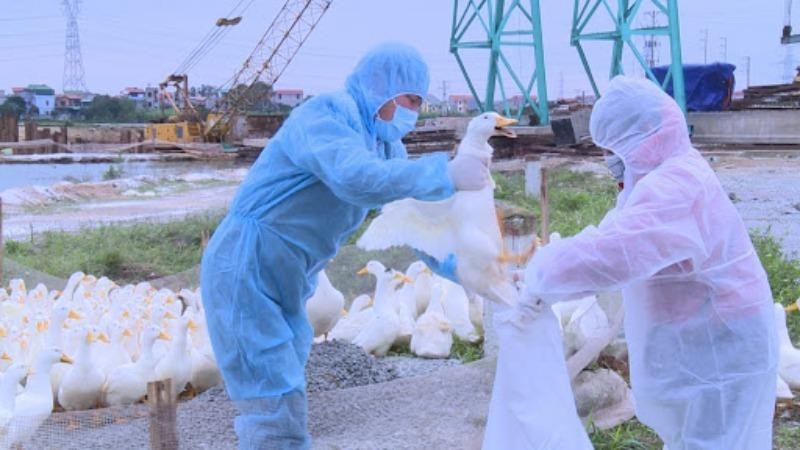 The outbreak was reported on July 18 at a poultry farm in Kien Xuong district. Many ducks raised in the backyard showed flu-like symptoms such as a fever, anorexia, and some even died.
Blood tests later showed that the ducks had been infected with the H5N8 strain of the influenza A virus.
Local authorities and veterinarians moved to cull more than 3,400 ducks and disinfect the farm with chemicals.
The provincial administration requested all districts and cities to urgently vaccinate poultry against the disease, to ensure that more than 80% of poultry flocks at risk are inoculated against avian influenza.
Alongside H5N1 and H5N6, H5N8 is one of the three highly pathogenic avian influenza virus strains which can be transmitted from poultry to humans.
In Vietnam, the strain has been detected in the northern provinces of Hoa Binh, Cao Bang and Quang Ninh since June 2021.