Binh Dinh hosts Conference on Earth and Environmental Sciences
Monday, 17:22, 08/08/2022
VOV.VN - The second "Vietnam Conference on Earth and Environmental Sciences" (VCEES-2022) officially opened on August 8 at the International Centre for Interdisciplinary Science and Education (ICISE) in Quy Nhon city in the south central coastal province of Binh Dinh.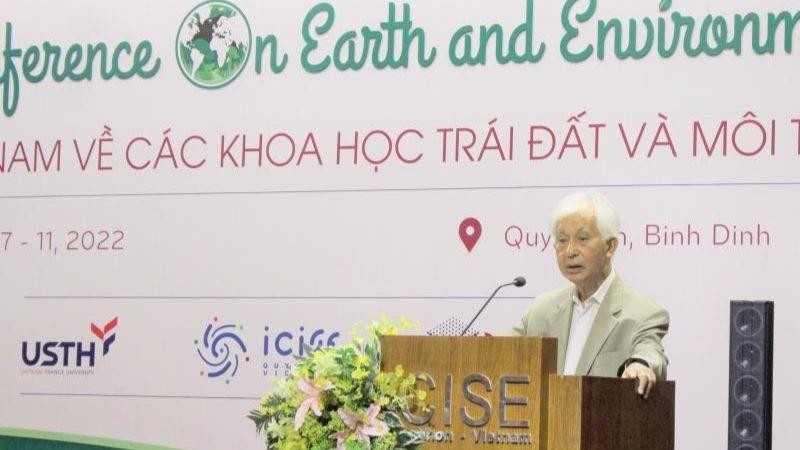 The event is being supported by the Ministry of Science and Technology, 'Rencontres du Vietnam' Scientific Association, Vingroup Innovation Foundation (VinIF), as well as the Hanoi University of Science & Technology.
This year's event has seen roughly 100 out of 200 abstracts of domestic and foreign experts selected which set to be presented in seven key scientific topics. This includes Environment pollution, Water treatment, Hydro-Meteorology and Oceanography, Aquatic Science, Remote sensing /GIS /Interdisciplinary Earth Sciences, Plastic pollution/ waste management/ applied environment, along with Regional Climate Modelling and CORDEX-SEA related studies.
VCEES-2022 is scheduled to conclude on August 11 and aims to provide a premier interdisciplinary forum specifically for researchers, practitioners, and educators. The event will offer them a platform to discuss the most recent innovations, trends, concerns, and advances occurring in the fields of Earth and Environmental Sciences.
Furthermore, by bringing together different fields, the annual function will also help to enhance networking and collaboration among diverse participants, thereby promoting research and developmental activities in Earth and Environmental Sciences.