41% of Vietnamese adults vaccinated against COVID-19
Saturday, 10:32, 25/09/2021
VOV.VN - About 41.1% of Vietnamese people aged 18 and above have received the first dose of a vaccine against the SARS-CoV-2 virus, according to Minister of Health Nguyen Thanh Long.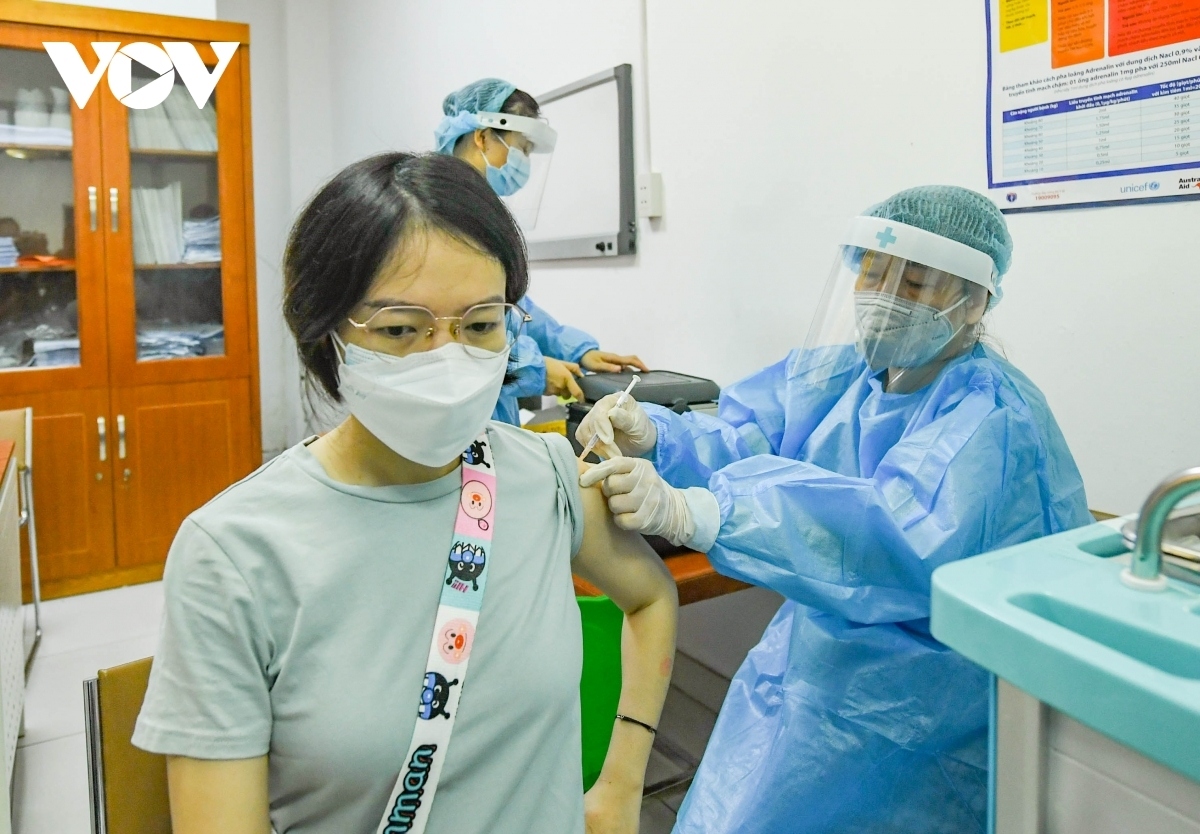 As of September 24, 37.6 million doses of COVID-19 vaccines have been administered nationwide, with 7.3 million people receiving their second dose, Dr. Long reported to the National Steering Committee on COVID-19 Prevention and Control on September 25.
"We have approximately 14 million doses left, of which 10.5 million doses have been allocated to localities since September 16," said the Minister.
The Ministry of Health has approved eight vaccines for emergency use in Vietnam, but most of the vaccines used for the ongoing national vaccination campaign are AstraZeneca, Pfizer, Moderna, and Vero Cell.
Dr. Long also reported that the COVID-19 outbreak is showing signs of abating in major southern hotspots such as Ho Chi Minh City, Binh Duong and Long An.
Vietnam has confirmed 72,236 new infections during the week, a fall of 9.7% compared to the previous week, the minister said.
Overall, , Vietnam has recorded 736,972 coronavirus cases since the start of the outbreak in January 2020, and 732,492 locally acquired infections following the resurgence of the virus nearly five months ago.
Of the total, 500,680 patients have been discharged from hospital after making a full recovery from the disease.
Meanwhile, the COVID-19 death toll for the week has also dropped by 12.1% from the previous week. Particularly, the mortality rate declined by 10.5% in Ho Chi Minh City, 12.6% in Binh Duong, 15.4% in Dong Nai and 15.8% in Long An.
The death toll in Vietnam now stands at 18,220, making up 2.5% of the total number of infections and 0.4% higher than the average death rate globally.