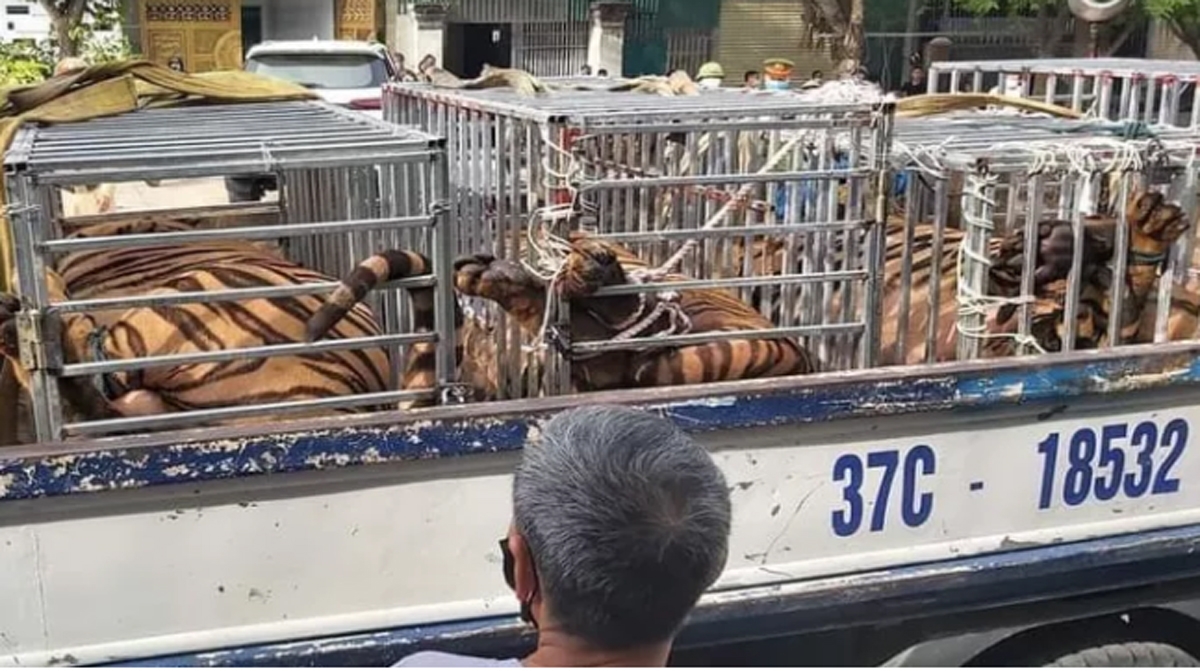 Fourteen of the captive tigers weighing approximately 200 kilos each were found in a family in Nam Vuc village, Do Thanh commune, said local police.
Nguyen Van Hien, 39, who has raised the tigers, confessed that he had purchased the cubs from Laos and refurbished the barn system for captive breeding.
Also on August 4, the police caught red handed Nguyen Thi Dinh, 50, keeping three adolescent tigers in captivity in her house in Phu Xuan village, Do Thanh commune. Each tiger weighs between 225 – 265 kilos.
To avoid detection by local authorities, Dinh had built a 120m2 cellar to keep the tigers in captivity.
The police sent vehicles to transport these 17 tigers to a local animal rescue centre for daily care and investigation.