WB Managing Director of Operations visits Vietnam
Monday, 08:39, 18/07/2022
VOV.VN - Axel van Trotsenburg, the World Bank Managing Director of Operations is paying an official visit to Vietnam on July 18-19 with a view to discussing with Vietnamese leaders the evolution of World Bank - Vietnam partnership and areas of World Bank support over the next 4-5 years.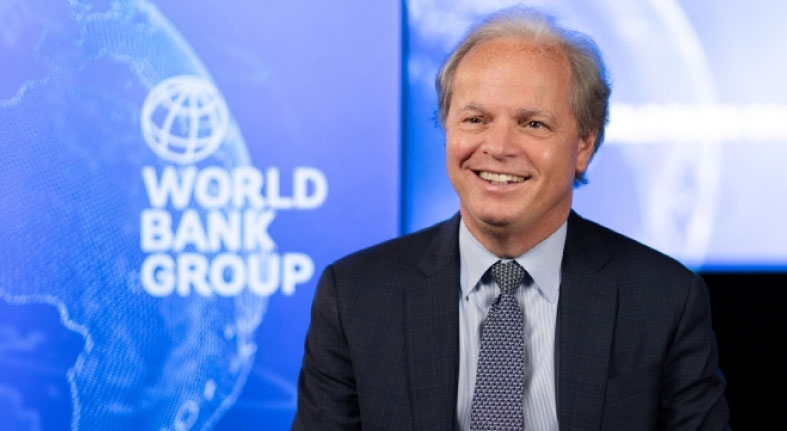 Trotsenburg met with the Prime Minister Pham Minh Chinh in November 2021 at the COP26 conference in Glasgow, and in May 2022 in Washington DC.
"The World Bank has a productive, long-term partnership with the Government of Vietnam", said Axel van Trotsenburg, World Bank Managing Director of Operations. "I look forward to continuing discussions about how the World Bank can support Vietnam's aspiration to reach high income status and help the country address some of its key development challenges such as climate change and the energy transition." 
During the visit,  Trotsenburg is expected to meet State President Nguyen Xuan Phuc, Prime Minister Pham Minh Chinh, National Assembly Chairman Vuong Dinh Hue, President of Ho Chi Minh National Academy of Politics and Chair of Party's Theoretical Council Nguyen Xuan Thang, and Governor of the State Bank of Vietnam Nguyen Thi Hong.
In addition, he will meet with leadership and key officials of relevant party and government agencies to discuss the country's pathways to tackle climate change, the energy transition, key development issues.
Alex van Trotsenburg will also meet with representatives of the Vietnamese private sector and academia.
Axel van Trotsenburg is the World Bank Managing Director of Operations. In this role, which he assumed on October 1, 2019, Mr. van Trotsenburg oversees the Bank's operational program and ensures that the Bank's delivery model continues to meet the needs of client countries.  He also builds support and mobilizes financial resources across the international community for efforts to assist low and middle-income countries.
Trotsenburg brings deep experience in regional operations and finance, drawing on his experience as currently the longest serving Vice President at the Bank, with two tenures in the Finance Complex and two in Operations.
A Dutch and Austrian national, he was Acting World Bank CEO from September 2 – 30, 2019 and served as World Bank Vice President for Latin America and the Caribbean from February 2019. In this latter position, he led relations with 31 countries in the region and oversaw a portfolio of ongoing projects, technical assistance and grants worth more than US$30 billion.
Apart from his experience in managing World Bank finances, Mr. van Trotsenburg has had extensive experience in country operations and managing regional programs, including in Africa. Prior to his role as Vice President of DFi, he served as Vice President for the East Asia and Pacific Region from 2013 to 2016. From 2009 to 2013, he served as Vice President for Concessional Finance and Global Partnerships.