Vietnamese Ambassador presents Letter of Credence to Portuguese President
Thursday, 16:22, 21/10/2021
VOV.VN - Vietnamese Ambassador to Portugal Dinh Toan Thang, permanent residence in the French Republic, presented a letter of credence from President Nguyen Xuan Phuc to Portuguese President Marcelo Rebelo de Sousa on October 20 in Lisbon.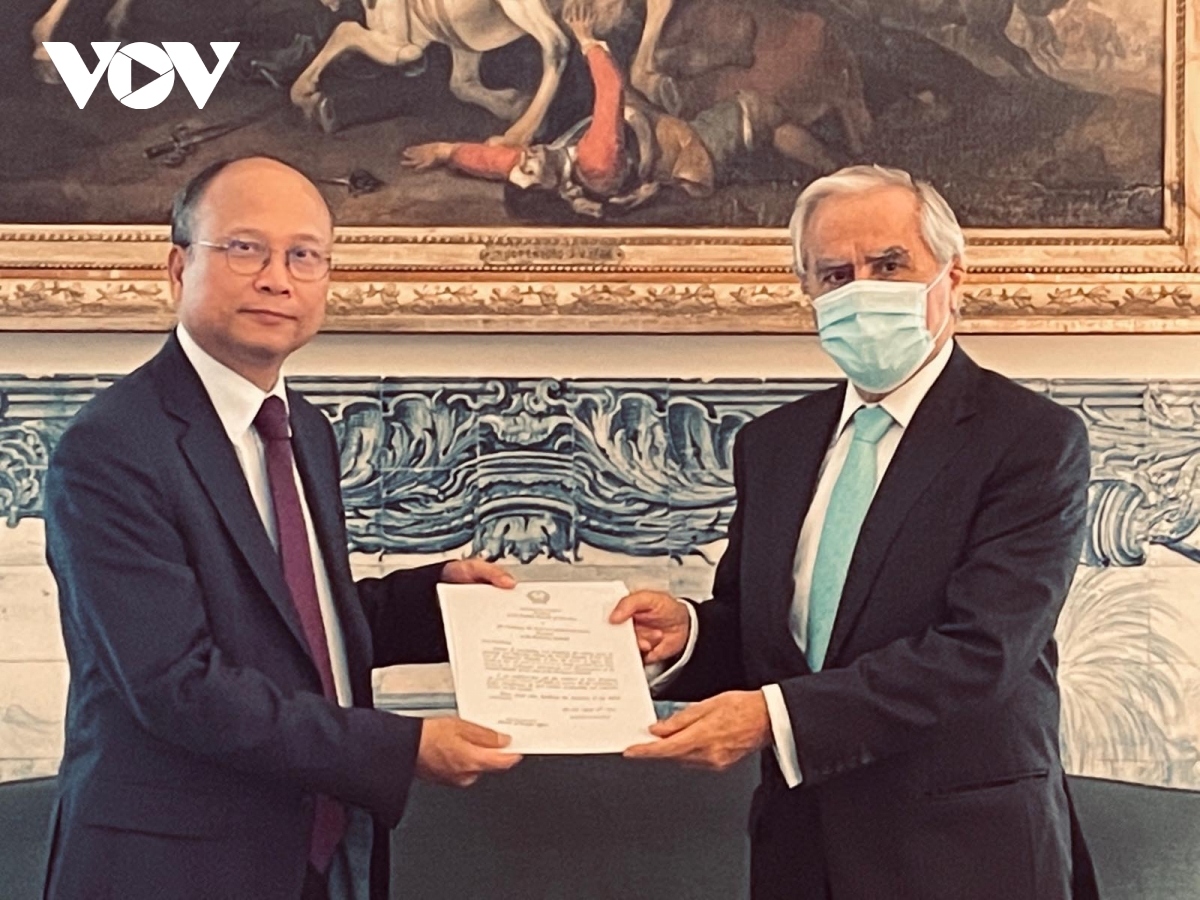 A handover ceremony was solemnly held at the Royal Palace of Ajuda, amid the presence of high-ranking officials from the Presidential Palace and the Portuguese Ministry of Foreign Affairs.
Ambassador Thang expressed his honour at taking on the role of Ambassador of Vietnam to Portugal, stating his wished that during his term he would be able to make a positive contribution to strengthening the friendship and co-operation between both sides.
He went on to convey greetings from President Phuc to President de Sousa, along with presenting an invitation to the Portuguese President to pay an official visit to Vietnam.
In response, the Portuguese President went on to thank President Phuc for the invitation, whilst expressing his sentiments and personal impressions of both the country and Vietnamese people and welcoming future exchanges and visits between the two countries.
He outlined his great appreciation for the positive development in bilateral relations between the two countries over the years, while expressing a desire for both sides to make greater efforts in boosting potential co-operation to ensure the relationship can develop from strength to strength. This comes as both sides have enjoyed a history of over 45 years of diplomatic relations which initially began in 1975-2021.
President de Sousa stated his wish for Ambassador Thang to fulfill his responsibilities and work together with agencies and partners from both sides to make important contributions to the mutual partnership moving forward.