Vietnam, Singapore step up co-operation in cybercrime combat
Monday, 16:56, 11/10/2021
VOV.VN - The nation has joined with Singapore to strengthen co-ordination in ensuring network security, combating cybercrime, especially joint exercises, in order to protect the network system, along with responding to and dealing with network security incidents.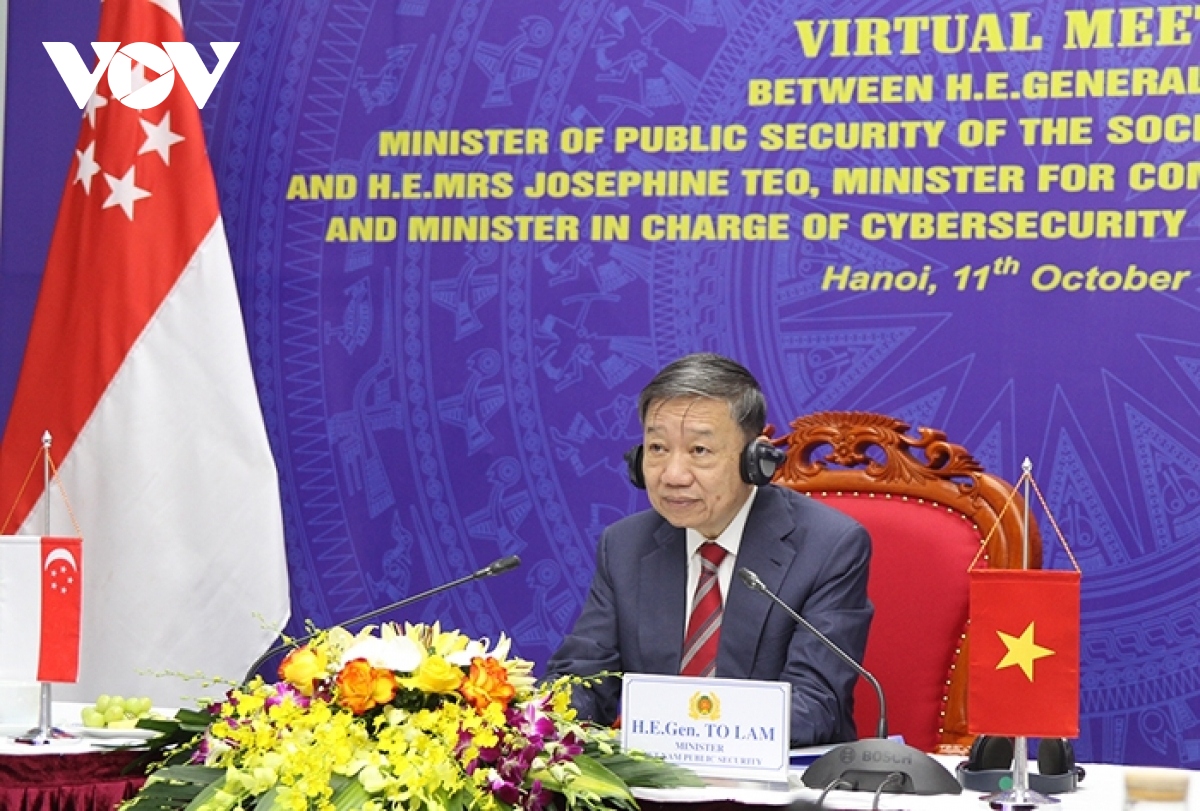 Vietnamese Minister of Public Security General To Lam held an online meeting on October 11 with Josephine Teo, Minister for Communications and Information and Minister-in-charge of Smart Nation and Cybersecurity of Singapore.
During the course of the meeting, Minister Lam affirmed that the joint strategic partnership has been continuously consolidated and developed across a variety of fields from politics and economics to security and defence. In addition, the co-operative relationship between the Ministry of Public Security of Vietnam and Singapore's law enforcement agencies continues to be maintained and developed.
The Ministry of Public Security of Vietnam and the Ministry of Home Affairs of Singapore have actively co-operated to fight against transnational crime, especially within the framework of the ASEAN Ministerial Meeting on Transnational Crime (AMMTC). This is along with the ASEAN Ministerial Conference on Cybersecurity (AMCC), the ASEAN Chiefs of Police Conference (ASEANAPOL), and other political and security co-operation mechanisms in the region.
According to Minister Lam, the Ministry of Public Security of Vietnam and Singaporean competent agencies have strived to expand co-operation and information exchanges in order to discuss co-operation needs in the fields of cyber security and cybercrime, along with hi-tech crime prevention and control.
Regarding future co-operation, Minister Lam suggested that the two sides continue to maintain and expand international co-operation activities relating to cyber security in order to meet the practical needs of both sides in a flexible manner in line with the COVID-19 pandemic situation.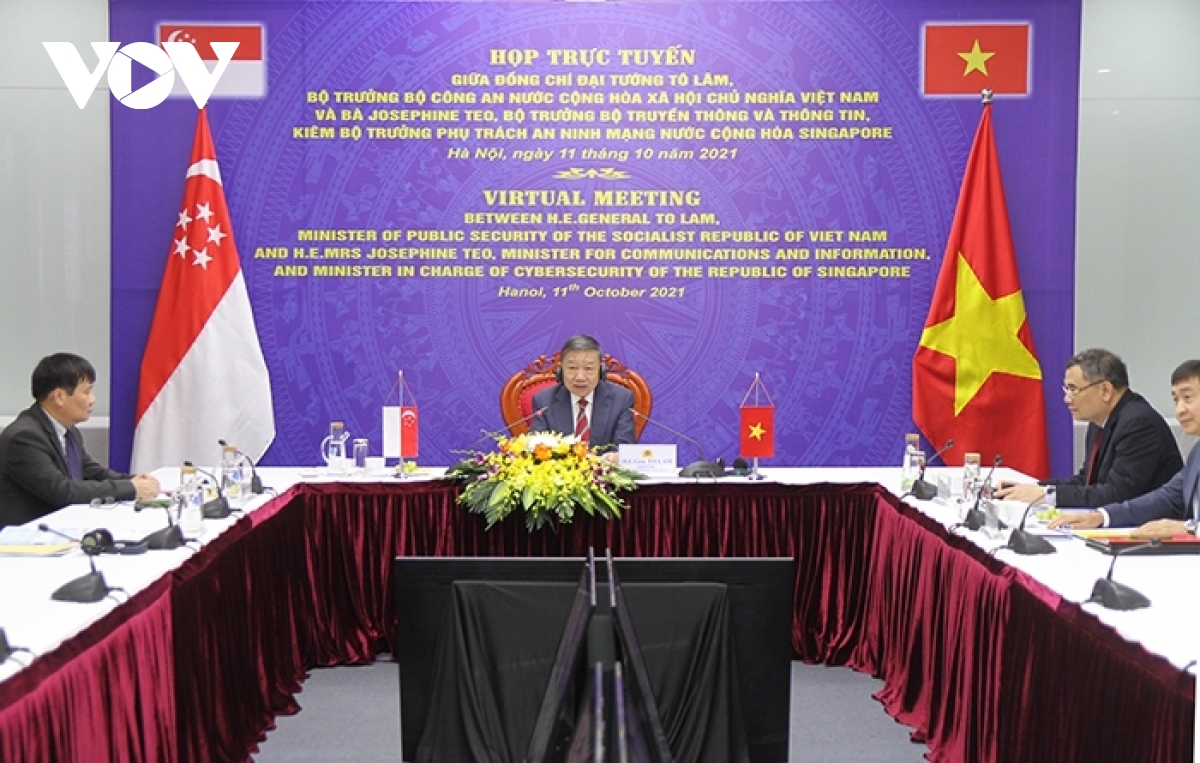 He therefore requested that both sides continue to promote awareness and actions of ASEAN member states regarding cyber security, whilst moving towards building common legal frameworks to facilitate greater co-ordination. This can be done alongside increasing international co-operation in cybersecurity and encouraging closer co-ordination in building the ASEAN Cybersecurity Center.
Minister Lam also underlined the need to establish a medium and long-term and intensive training co-operation mechanism in ASEAN with the support of dialogue partner countries such China, Japan, and the Republic of Korea in this field.
For her part, Teo emphasized that the good co-operation relationship between Singaporean law enforcement agencies and the Vietnamese Ministry of Public Security over recent times has been constantly maintained and developed in a multitude of fields. This includes such as intensifying law enforcement in crime combat whilst ensuring security and safety in cyberspace, thereby contributing to strengthening political trust and deepening the strategic partnership between the two countries.
With the spirit of solidarity, and proactive adaptation of ASEAN, including Singapore and Vietnam, Teo believes that the two countries will gradually overcome difficulties, as well as creating a foundation for continued strong development in the future. This serves as a foundation for them to build an ASEAN with an increasingly central position and a more prominent role in the region and in the world as a whole.
Teo affirmed that Singapore will promote, exchange, and approach major countries with technological advantages and advantages in social management by technology such as the US, Japan, and the Republic of Korea. This will be done to help ASEAN cybersecurity authorities access and apply technologies to ensure cyber security and safety in order to move towards a "resilient cyberspace in ASEAN".