Vietnam resolved to join efforts for peace, development in Asia: Deputy FM
Wednesday, 10:04, 13/10/2021
Vietnam is resolved to work together with other countries to strengthen solidarity, trust and cooperation, for peace and development in Asia and the world, said Deputy Foreign Minister Dang Hoang Giang.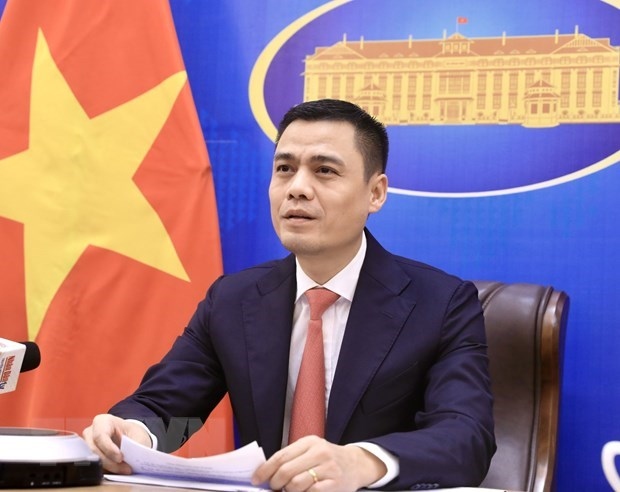 Giang made the statement at the Sixth Meeting of the Ministers of Foreign Affairs of the Conference on Interaction and Confidence Building Measures in Asia (CICA) held virtually on October 12. 
The Vietnamese delegate suggested the CICA maintain its focus on promoting dialogues and building trust between Asian nations to address regional and global challenges, while affirming Vietnam's commitments to the CICA's process and targets.

The Deputy FM highlighted ASEAN's centrality in the regional security architecture, and the grouping's efforts in responding to the COVID-19 pandemic, implementing its five-point consensus on Myanmar, realising the Declaration on the Conduct of Parties in the East Sea (DOC) and early concluding negotiations on a Code of Conduct in the East Sea (COC) in accordance with international law, especially the 1982 United Nations on the Law of the Sea (1982 UNCLOS).

The meeting saw the attendance of 15 ministers, five deputy ministers and representatives from 27 CICA member countries, observer states and international organisations.

Delegates shared the view that Asia is facing a range of big challenges such as multi-dimensional impacts of COVID-19, climate change, terrorism, cross-border crime, cyber security and armed conflicts.

They lauded the CICA's role to peace, security, cooperation and development in Asia, and suggested it carry forward its role as a regional organisation to adapt to changes in the region and the world by supporting multilateralism, boosting cooperation and dialogues, and building trust and solidarity between countries, for the region's common interests.

The CICA, set up in 1992, is a multi-national forum for enhancing cooperation towards promoting peace, security and stability in Asia. It was an initiative by the First President of Kazakhstan - Nursultan Nazarbayev.

Vietnam joined the CICA in 2010.