Vietnam requests concerned parties to respect its sovereignty
Thursday, 18:55, 27/05/2021
VOV.VN - The nation expects that all relevant parties take responsibility in respecting Vietnamese sovereignty, Foreign Ministry spokesperson Le Thi Thu Hang, said on May 27 at a regular press briefing held by the Ministry of Foreign Affairs.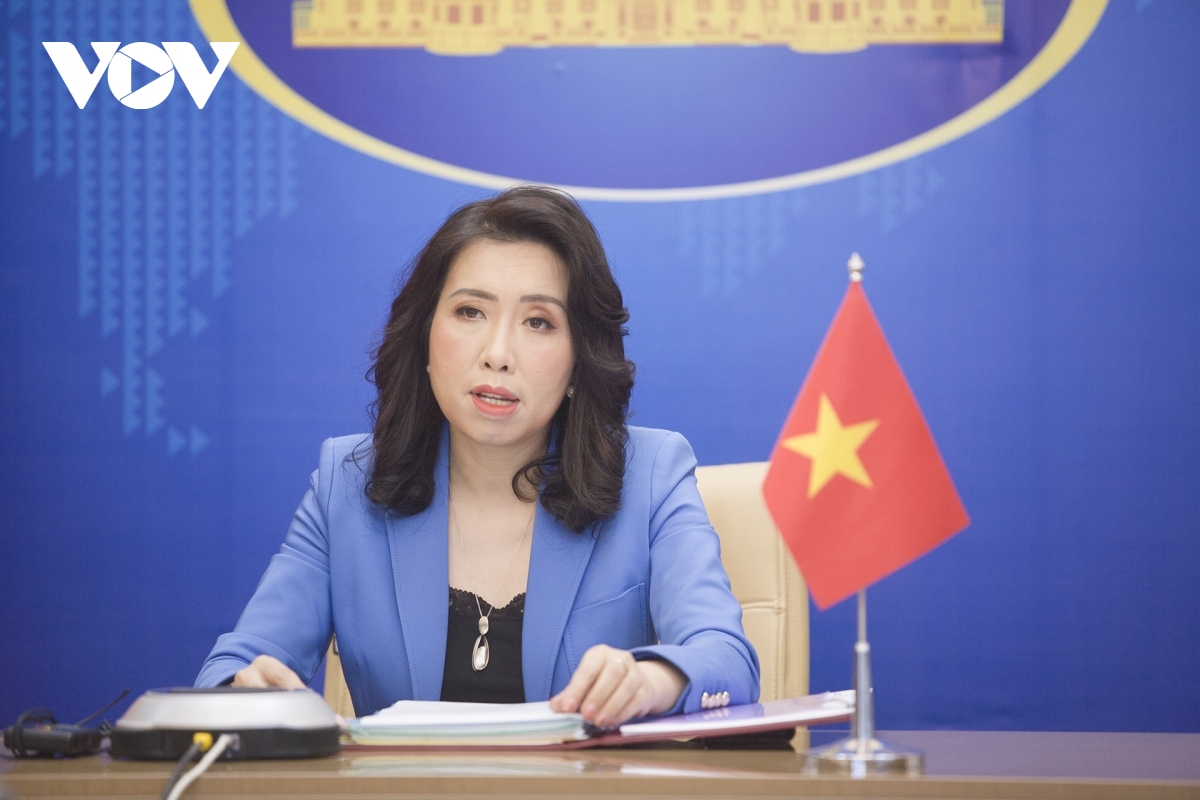 She made the statement during the ministry's regular press conference in Hanoi on May 27, in response to media questions about Vietnam's reaction to the Chinese Navy's announcement on May 23 that it had recently conducted a live-fire exercise in the East Sea.
Also following an announcement by the authorities of the Philippines that they are preparing to conduct a project to repair and upgrade runways and infrastructure facilities on Thi Tu island in the Truong Sa archipelago of Vietnam, Hang reiterated the nation's position with regard to its own territory. The Foreign Ministry spokesperson moved to affirm that the country has full legal basis and historical evidence to affirm its sovereignty over the Truong Sa archipelago in accordance with international law.
"All activities infringing upon Vietnam's sovereignty and related rights in the Spratly Islands are illegal and invalid. The country demands relevant parties respect its sovereignty, respect international law, and comply with the Declaration on the Conduct of Parties in the East Sea (DOC), and the 1982 United Nations Convention on the Law of the Sea  (UNCLOS), without taking actions to further complicate the situation. The parties should make practical and positive contributions to maintaining peace and stability in the East Sea as well as creating a favorable environment for the negotiation of a Code of Conduct in the East Sea (COC)," the official said.
She also emphasised, "Maintaining peace, stability, order, security, safety, freedom of aviation and navigation, and respecting the rule of law, sovereignty, sovereign rights and jurisdiction of countries in the East Sea are the common goals, interests, responsibilities and aspirations of all countries and the international community. Vietnam hopes that the parties will make responsible efforts to contribute to this issue."