Vietnam, Indonesia highlight regional co-operation in maintaining peace in Central Africa
Thursday, 11:32, 10/12/2020
VOV.VN - Vietnam and Indonesia have underscored the importance of reinforcing friendship and co-operation between countries to address the root cause of instability during a recent virtual meeting of the United Nations Security Council (UNSC) to discuss the regional situation of Central Africa and the activities of the UN Regional Office (UNOCA).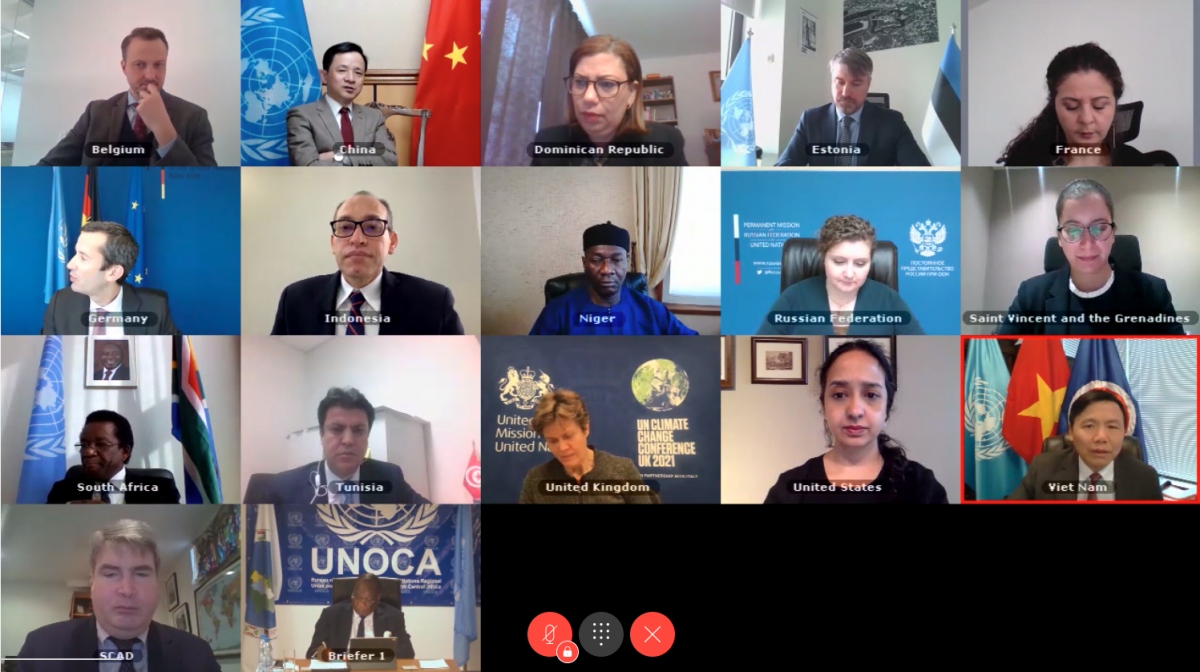 Providing a report to the UNSC, François Lounceny Fall, special representative for Central Africa of the UN Secretary-General, announced some notable achievements attained in the region. Indeed, countries have made great strides in institutional reforms carried out to the Economic Community of Central African States (ECCAS).
Members also continuously strived to enhance co-operation and diplomatic relations in an effort to jointly solve cross-border security challenges, whilst simultaneously boosting socio-economic development, along with notably successes achieved in containing the novel coronavirus (COVID-19) pandemic. These achievements seem even more important in the context that many countries in the region are in the midst of either elections or state apparatus reform, he said.
Fall used the platform to call for increased collaboration in a bid to devise solutions for peace and security throughout the region, while also emphasizing support provided through the UN and international partners.        
During the course of the meeting, Ambassador Dang Dinh Quy, head of the Vietnamese mission to the UN, made a joint speech on behalf of the two ASEAN nations, in which he welcomed the efforts made by Central African countries over recent years to promote co-operation and institutional reforms. The Vietnamese Ambassador affirmed commitments made by the nation, Indonesia, and ASEAN, to maintain peace and security in Central Africa, including contributing over 1,600 staff to the UN Peacekeeping Mission operating in the region.     
This marks the 13th and the final time this year that the two ASEAN member states on the UNSC have come together to make a joint statement on an issue during a meeting, thereby demonstrating the solidarity, image, and spirit of the bloc.
Most notably, this is an initiative launched by the country during its year as ASEAN Chair, whilst Indonesia will end its term of membership at the UNSC by the end of the year.