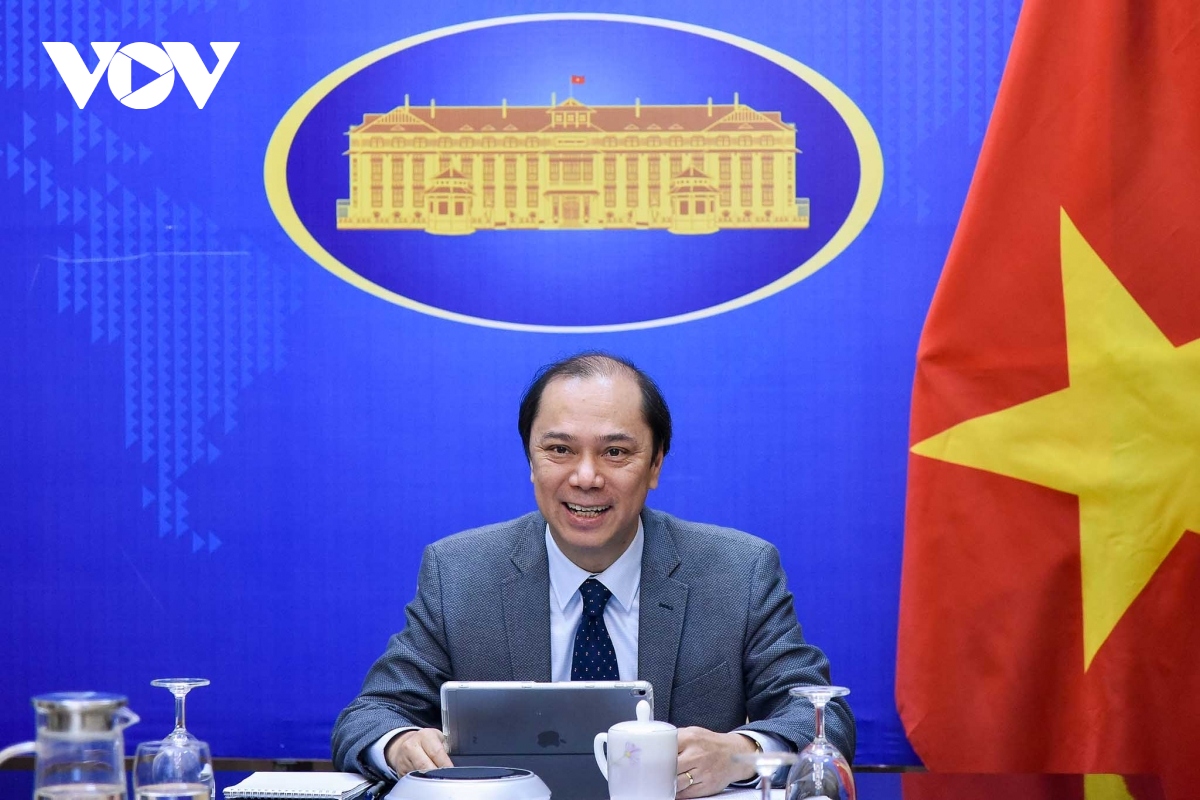 During the meeting, both sides held frank and open discussions regarding areas of co-operation within the framework of bilateral relations, whilst also comparing notes on regional and international issues of mutual concern.
Both sides therefore agreed that the Vietnam-India comprehensive strategic partnership is in the process of growing well across a variety of fields, especially politics, defence-security, and economics-trade.
Deputy FM Dung therefore suggested that the Indian side strive to ramp up closer co-operation in terms of promoting high-level exchange visits and launching meaningful and solemn commemorative activities. This will therefore serve to deepen the mutual understanding of bilateral relations between the two nations in the build up to the 50th anniversary of the start of bilateral diplomatic relations in 2022.
In response, Indian Deputy PM Das emphasized the long-standing and culturally close relationship between the two peoples. He added that he is glad to see bilateral trade turnover remain at a positive level, reaching US$10.68 billion in 2020 and approximately US$11 billion during the past 10 months of 2021.
The two sides therefore agreed to bolster co-operation in the fields of energy, health care, agriculture, and culture, whilst also seeking to constantly expand co-operation in economics, trade, and investment.
They also agreed to strengthen co-operation in various fields with great potential, such as information technology, renewable energy, hi-tech agriculture, and innovation.
Deputy FM Dung used the event to thank the Indian side for supporting medical equipment being sent to Vietnam during the recent pandemic outbreak, whilst also asking India to provide continued support in terms of COVID-19 vaccines and drugs in the near future.
Both sides also consented to increasing mutual support and co-ordinate more closely at international and regional forums, especially at the UN, as well as within the ASEAN-India framework.
India affirmed that it continues to attach great importance to the Ganges-Mekong co-operation, as well being ready to consider implementing the trilateral co-operation model between both sides and a development partner.
The event also saw the two diplomats underline the importance of maintaining peace, stability, security, safety, freedom of navigation, and overflight, along with the peaceful settlement of disputes based on international law, especially the 1982 UN Convention on the Law of the Sea (UNCLOS).