Vietnam greatly values UNAMID's contributions
Wednesday, 10:36, 28/07/2021
VOV.VN - The nation hails contributions of the UN – African Union (AU) Hybrid Operation in Darfur, Sudan (UNAMID) in ensuring security and protecting civilians in the Darfur region since the mission was established in 2007.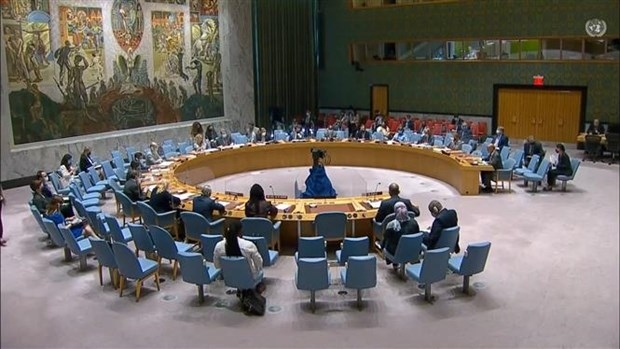 Nguyen Phuong Tra, deputy permanent representative of Vietnam to the UN, made the statement on July 27 during a meeting of the UN Security Council (UNSC) in New York to discuss the withdrawal of UNAMID.
Upon addressing the event, the Vietnamese diplomat noted that the mission has become a prime example of successful co-operation between both the UN and regional organisations to maintain international peace and security.

According to UN Under-Secretary General Atul Khare, UNAMID successfully completed the withdrawal of all military personnel and civilian staff before the deadline of June 30 in accordance with Resolution 2559 of the UNSC. This is with the exception of more than 360 policemen who will serve the liquidation process and will hand over the mission's facilities.

Tra therefore welcomed the completion of UNAMID's withdrawal, stating that the move has taken place in a timely, orderly, and safe manner in line with Resolution 2559 of the UNSC.
He also underlined the importance of ensuring security and safety for the mission and its actions in the region.

The local diplomat used the platform to praise developments relating to political security in Sudan, particularly as the East African country has achieved tremendous progress in transitioning from peacekeeping to peacebuilding.

Amid ongoing challenges relating to natural disasters and intercommunal violence, it remains imperative for Sudanese parties to settle their differences and carry out the remaining provisions set out in the peace agreement, she said.

Tra went on to express her desire for the UN Secretariat and UNAMID to share their experience and lessons with the UN Integrated Transition Assistance Mission in Sudan (UNITAMS) to enable it to support the transition in Sudan moving forward.

UNSC member countries also called on the Sudanese Government to continue working closely alongside the UNAMID, whilst better protecting civilians in the Darfur region. In addition, participants should reaffirm their support for the operation of the UN Integrated Transition Assistance Mission in Sudan (UNITAMS) in supporting the transition in the African nation.