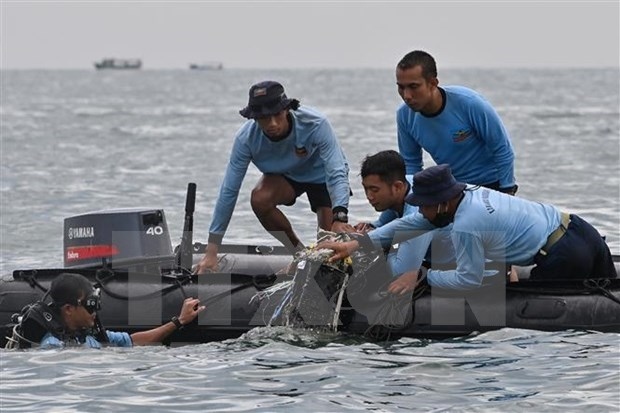 The Boeing 737-500 jetliner was said to lose contact with air traffic control minutes after taking off from Indonesia's Jakarta capital on a domestic flight on January 9 and crashed into the sea.
It was carrying 50 passengers, including seven children and three babies, and 12 crew members.
Debris found by fishermen was being examined to see if it was from the missing plane, officials said.