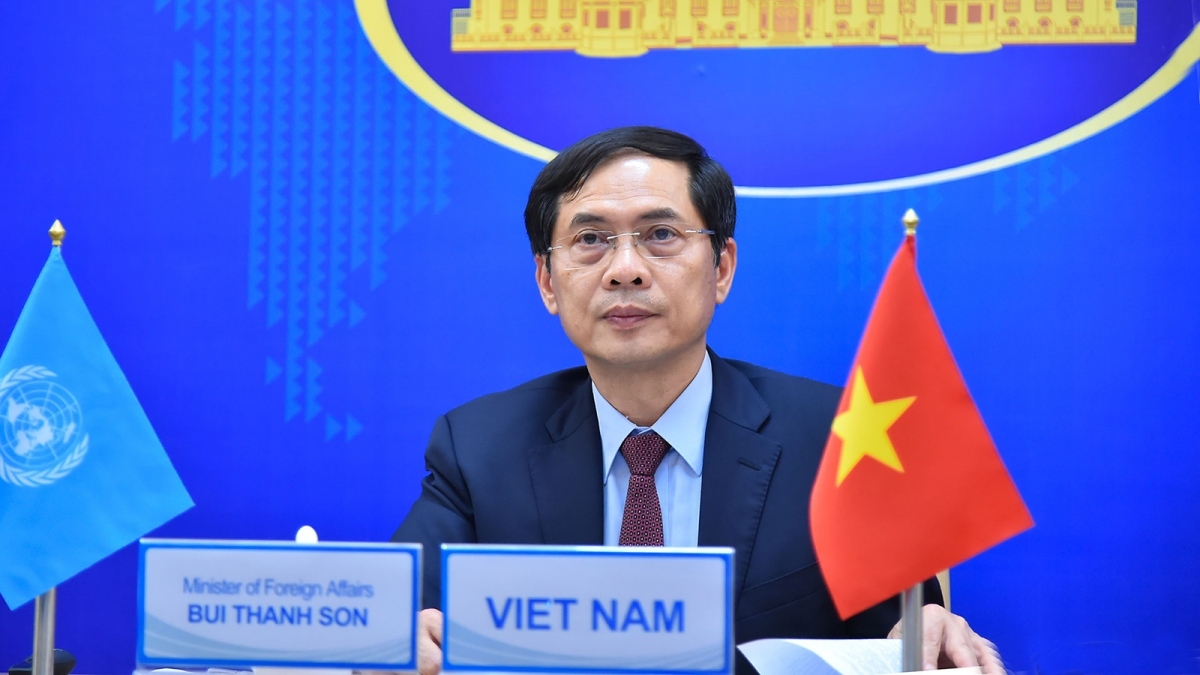 The debate was chaired by Estonian Prime Minister Kaja Kallas, who is also serving as President of the UN Security Council for June. The event also featured the participation of Izumi Nakamisu, UN Under Secretary-General and High Representative for Disarmament Affairs, alongside numerous representatives of other UNSC member countries.
As part of his address at the function, the UN Under Secretary-General said that several negative trends occurring in the digital sector could be detrimental to international peace and security, as well as being harmful to sustainable economic development, and hinder the full enjoyment of human rights and other freedoms. He therefore underlined the need to step up international co-operation as a means of responding to the current challenges through the central role of the UN.
UNSC member countries used the platform to share their various concerns about the negative and complex consequences of cyber-attacks on national security, sovereignty, and socio-economic development, while emphasising the need to uphold international law and the UN Charter. This is a necessity to maintaining peace, security, and stability in cyberspace, in addition to measures aimed at building trust, enhancing capacity, and co-ordinating actions between countries.
In his speech, Minister Son said the rapid development of information and communication technology has had a significant and profound influence on all aspects of life internationally. Indeed, it has helped to promote the exchange of human knowledge, enhanced mutual understanding, and made an important contribution to sustainable development in each nation.
"However, it is worrisome that more and more terrorists and transnational criminals are taking advantage of technology to infiltrate banking and financial systems, sabotage essential infrastructure, incite social unrest, spread extremist ideology and misinformation to the community, thus causing great damage to global economic development, seriously threatening sovereignty, security, and development, and eroding trust among nations," the Vietnamese diplomat said.
Assessing the current situation, Minister Son affirmed that cyber security is of key significance to peace, security, development, and prosperity at all national and global levels. Therefore, it is crucial that the sovereignty and interests of each country in cyberspace should be fully respected, he emphasised.
The Minister added his concerns and objections to the malicious use of information and communication technologies as a means of attacking health facilities, electricity, water and food. This was along with calling on all nations to actively participate and contribute to ramping up international co-operation, building trust, and maintaining responsibility for ensuring security in cyberspace.
Moving forward, there remains a need for a global solution to cybersecurity, whereby the international community can fully establish an international framework with rules and standards of responsible behaviour in cyberspace, on the basis of consensus and with the wide-ranging and full participation of countries.
Furthermore, all activities conducted in cyberspace need to be done in accordance with the UN Charter and international law, especially basic principles such as respect for national independence and sovereignty, non-interference in internal affairs, and the non-use of force and peaceful settlement of disputes.
In relation to Southeast Asia, Vietnam has devised a national digital transformation strategy and is in the process of striving to make the digital economy account for 30% of GDP by 2030.
The country has therefore actively engaged in regional cybersecurity mechanisms, including the ASEAN Cybersecurity Cooperation Strategy, whilst maintaining an effective bilateral co-operation with many countries and international partners in this regard.
The nation affirmed its willingness to co-operate alongside partners in order to build a peaceful, stable, safe cyberspace environment for the people and sustainable development, Minister Son said.