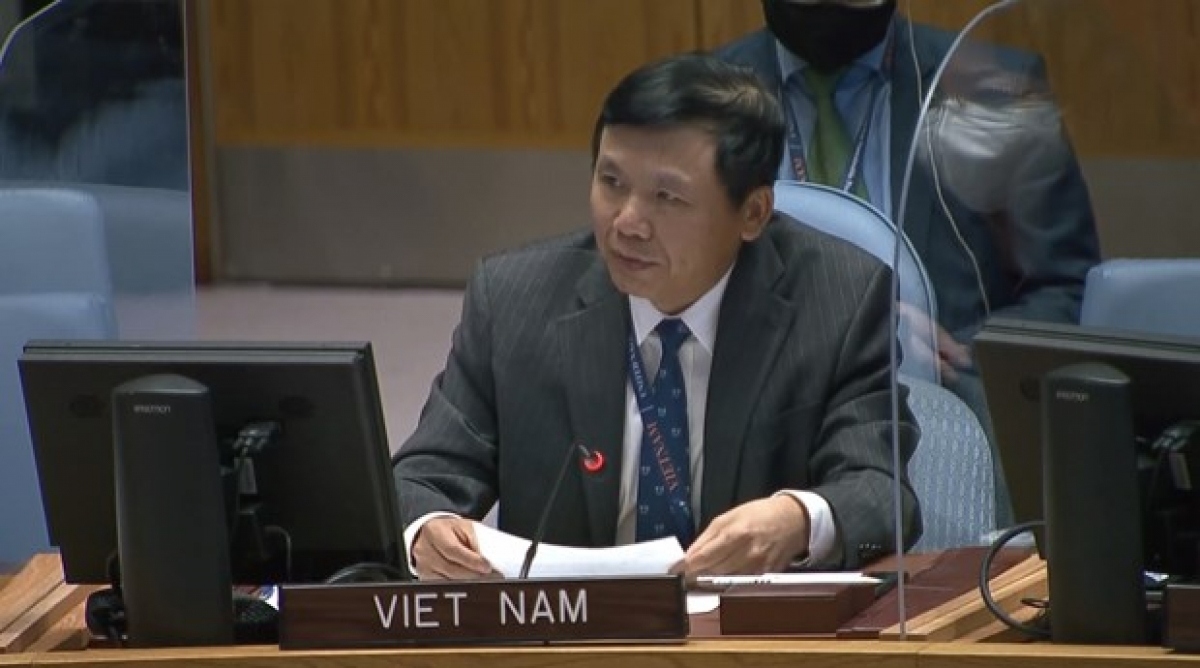 The event was attended by Jean-Pierre Lacroix, UN Under-Secretary for Peacekeeping Operation, Joanna Wronecka, UN Special Coordinator for Lebanon, and Maj. Gen. Stefano Del Gol, UN Interim Force in Lebanon (UNIFIL) Force Commander. They briefed the UNSC on the situation in Lebanon, the ongoing UNIFIL operation, and the implementation of Resolution 1701 which came into place in 2006.

As part of his address, Ambassador Dang Dinh Quy, permanent representative of Vietnam to the UN, welcomed the establishment of a Lebanese Government, but voiced concerns over the country's multifaceted crises, despite the new Government's efforts. 
If Lebanon's ongoing diplomatic row with Gulf states cannot be swiftly resolved, it could contribute to significantly worsening the challenges the country faces whilst negatively affecting the regional situation, Ambassador Quy said. He went on to urge regional states and organisations to help ease the way for Lebanon to surmount its difficulties.

He therefore called on Lebanon to put forth reforms and thoroughly prepare for the National Assembly election as planned ahead in 2022.

The Vietnamese diplomat also showed concern about the lack of progress made towards the implementation of Resolution 1701, urging all stakeholders to strictly observe the resolution, respect the UNIFIL's right to freedom of movement, and facilitate its full and timely access to areas of interest.

Adopted in August, 2006, Resolution 1701 calls for the full cessation of hostilities, the deployment of Lebanese forces to Southern Lebanon, and the parallel withdrawal of Israeli forces behind the Blue Line. This is done in order to promote the UNIFIL to facilitate the entry of Lebanese forces in the region and the establishment of a demilitarised zone between the Blue Line and the Litani river.