Vietnam calls for international solidarity to ensure financing for development
Friday, 15:10, 29/04/2022
VOV.VN - Ambassador Dang Hoang Giang, Permanent Representative of Vietnam to the United Nations, has called on the international community to reinforce solidarity and cooperation to ensure financing for development.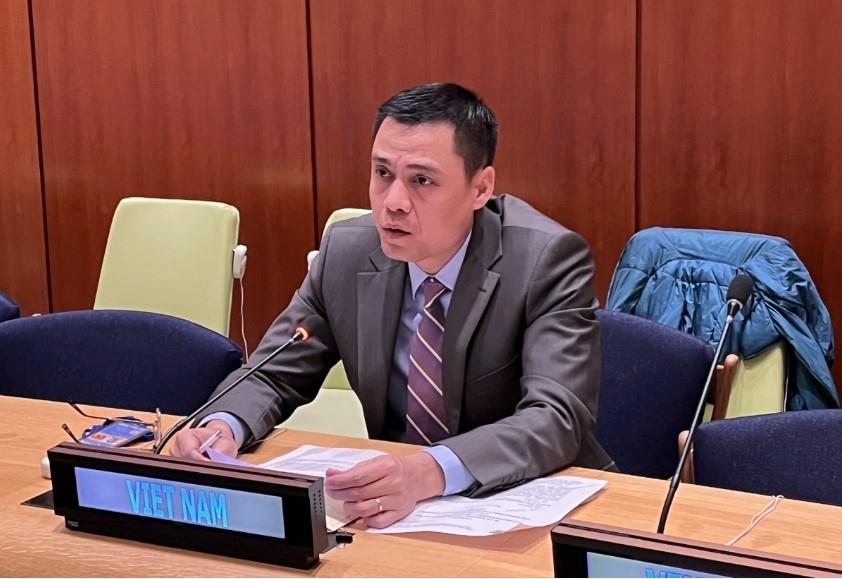 His call was made at the 2022 Financing for Development Forum, which took place at the UN headquarters in New York from April 25 to April 28 to discuss a host of measures aimed at securing financing for development and the implementation of the 2030 Agenda for Sustainable Development.
Leaders of UN agencies and countries said that the various impacts of the COVID-19 pandemic, climate change, and challenges from conflicts have served to slow down progress regarding carrying out the agenda, in which financing the implementation of sustainable development goals (SDGs) is not guaranteed, especially for developing countries.
Representatives of many countries therefore suggested that developed countries and international financial institutions move to strengthen financial support and debt relief measures for developing countries as a means of recovering from the pandemic and accelerating the implementation of SDGs.
The forum also discussed a number of specific measures, such as increasing fiscal space for sustainable and inclusive recovery, building a fair and efficient tax system, dealing with illicit financial sources, promoting forms of preferential financial support, and boosting energy and digital transformation.
In his remarks, Ambassador Giang noted that the COVID-19 pandemic has led to the global economy to slow down and face a financial crunch that makes it hard for many countries to achieve their SDGs.
Given this, countries should seek to revamp financial institution frameworks to facilitate national budget restructuring, as well as the development of financial and tax markets towards modernity, transparency, and sustainability.
Along with accelerating the implementation of strategies and policies on infrastructure, green growth, and socio-economic-cultural development, they need to also work to raise their administration capacity, invest in high-quality human resources, protect the environment, and respond to the impact of climate change,  the Vietnamese diplomat went on to add.
He also underlined the necessity of utilizing innovations, technology, and digital transformation to ensure equality in financial access, thereby moving towards digital financing, whilst calling for the enhancement of public-private partnerships to increase financing for sustainable development.

The Ambassador urged developed donors and countries to fulfill their commitments of earmarking 0.7% of their gross national income to official development assistance (ODA) and US$100 billion per year to assist the cause of climate change adaptation.