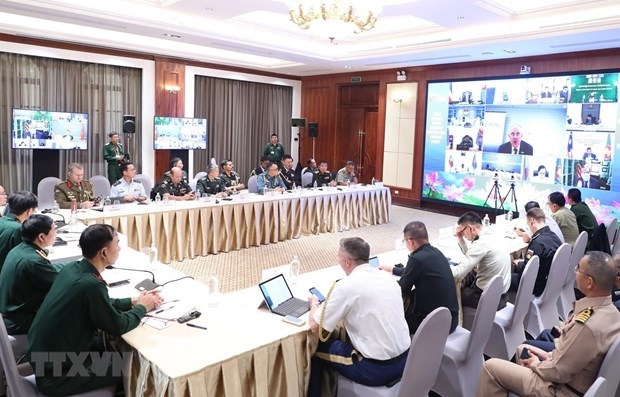 The meeting was chaired by Deputy Permanent Secretary of Policy and Strategy at the Brunei Defence Ministry Haji Adi Ihram Bin Dato Paduka Haji Mahmud, and also attended by heads of ADSOM+ WG of other ASEAN member states and partner countries - Russia, China, the US, Japan, the Republic of Korea, Australia, New Zealand and India.

In his opening remarks, the Bruneian representative emphasised serious impacts of the COVID-19 pandemic that several countries are suffering, and highlighted the implementation of COVID-19 vaccinations which, he said, will make countries get closer to recovery in both regional and international levels.

With the main goal of continuing works of the ADSOM+  WG in February, he showed his hope that this meeting will be constructive and successful.

At the event, participants heard reports of ASEAN Defence Ministerial Meeting Plus (ADMM+) Working Groups on humanitarian assistance and disaster relief, marine security, military medicine, anti-terrorism, peacekeeping, humanitarian mine action and cyber security.

They also exchanged views on a draft joint statement of the eighth ADMM+  and agreed on the dates and agendas of the ASEAN Defence Senior Officials' Meeting Plus and the eighth ADMM+.

On this occasion, the Bruneian side also provided updates on relevant activities and events within the ADMM+  framework in 2021.