Top Vietnamese legislator arrives in Manila for official visit to Philippines
Wednesday, 12:31, 23/11/2022
VOV.VN - National Assembly (NA) Chairman Vuong Dinh Hue led a delegation to Manila on the morning of November 23, beginning an official visit to the Philippines at the invitation of President of the Philippine Senate Juan Miguel Zubiri.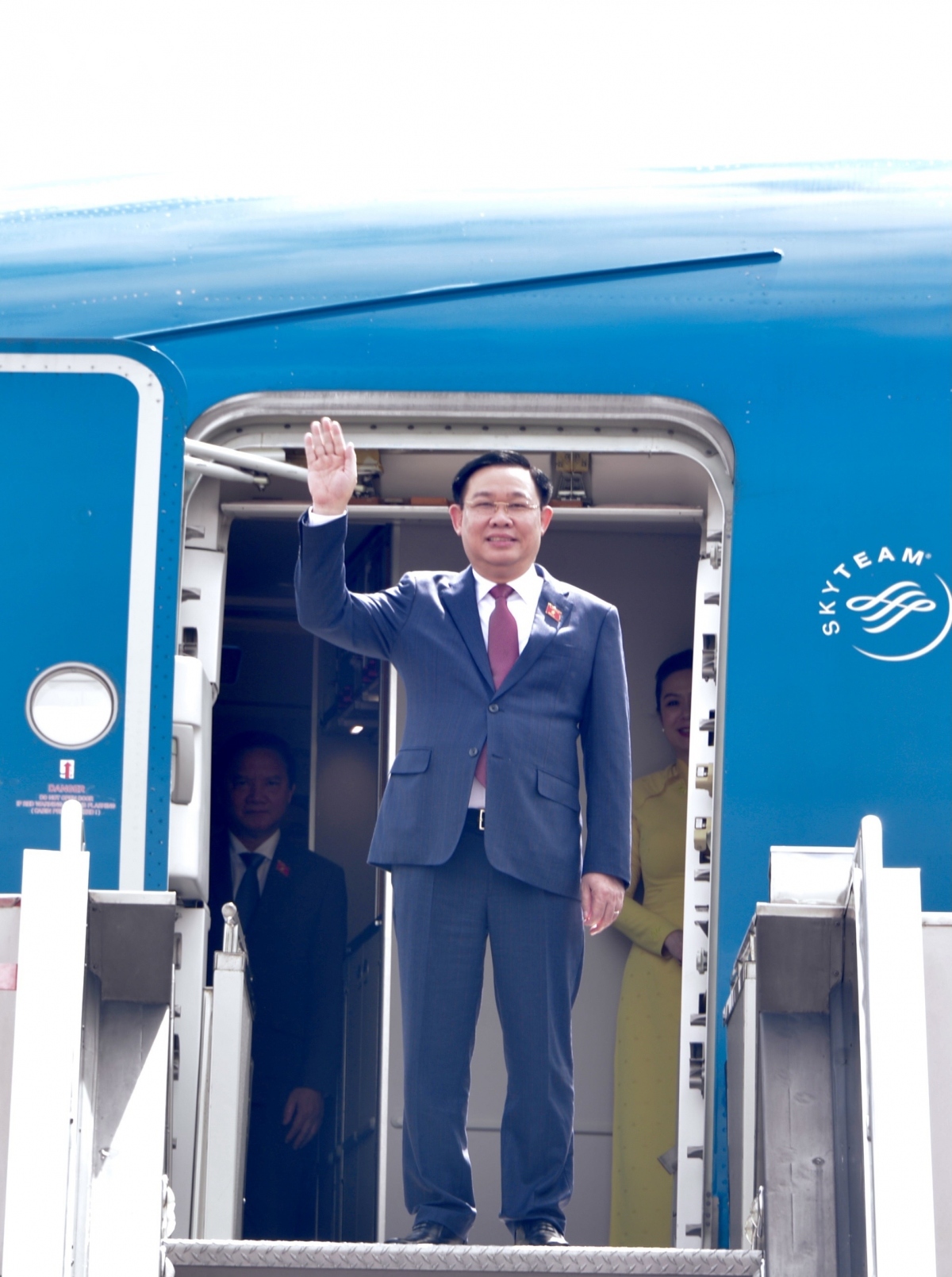 The trip will last from November 23 to November 25 and comes following an invitation made by President of the Philippine Senate Juan Miguel Zubiri, with this being the first official visit to the country made by a key Vietnamese leader this year and by a Vietnamese NA chairperson for 16 years.
NA Chairman Hue is also one of the first foreign parliamentary leaders to visit the Philippines after general elections were successfully held in May and new leaders were elected to its House of Representatives and Senate in July.
This visit to the Philippines by the top Vietnamese legislator and the high-ranking Vietnamese NA delegation will contribute to promoting and deepening the joint strategic partnership. This is along with stepping up bilateral and multilateral ties between the two legislatures amid complicated regional and international developments.
Immediately after his arrival at the airport, NA Chairman Hue is scheduled to hold talks with the Speaker of the Philippine House of Representatives.
The Philippine House of Representatives will duly announce its newly-signed Resolution 571 on promoting mutual relations, including a decision to establish the Philippines-Vietnam Friendship Parliamentary Group.
This resolution will therefore help to strengthen the exchange of high-level delegations between the two countries, especially the parliamentary exchange, whilst simultaneously reinforcing ties between the two nations, including the appointment of leaders and members of the Friendship Parliamentary Group.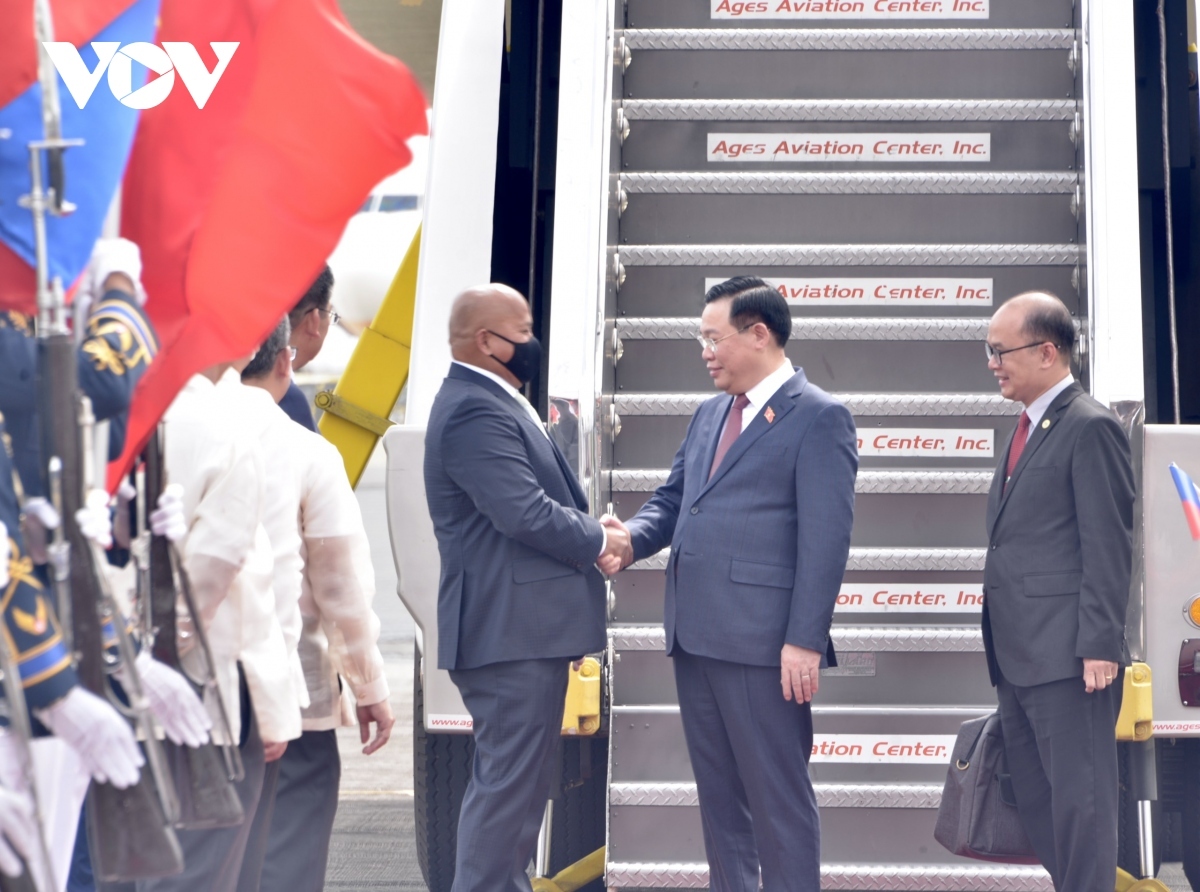 As an ASEAN member, the Philippines greatly appreciates the importance of maintaining links with other member states, especially those with Vietnam. Indeed, long-term friendship, solidarity, and co-operation with East Asian nations is an important component to achieving peace and prosperity in the region.
During the official visit to the Philippines, NA Chairman Hue will hold meetings with senior Philippine leaders, business representatives, and those of the Vietnamese Community in the Philippines, as well as attending the Economic Cooperation Forum and visiting the Vietnamese Embassy.