South China Sea International Conference highlights strategic trust and co-operation
Thursday, 16:48, 18/11/2021
VOV.VN - The situation in the South China Sea is at an important junction and requires concerned parties swiftly identify the situation in an objective manner, increase transparency in the regional strategic environment, whilst consolidating both their trust and cooperation.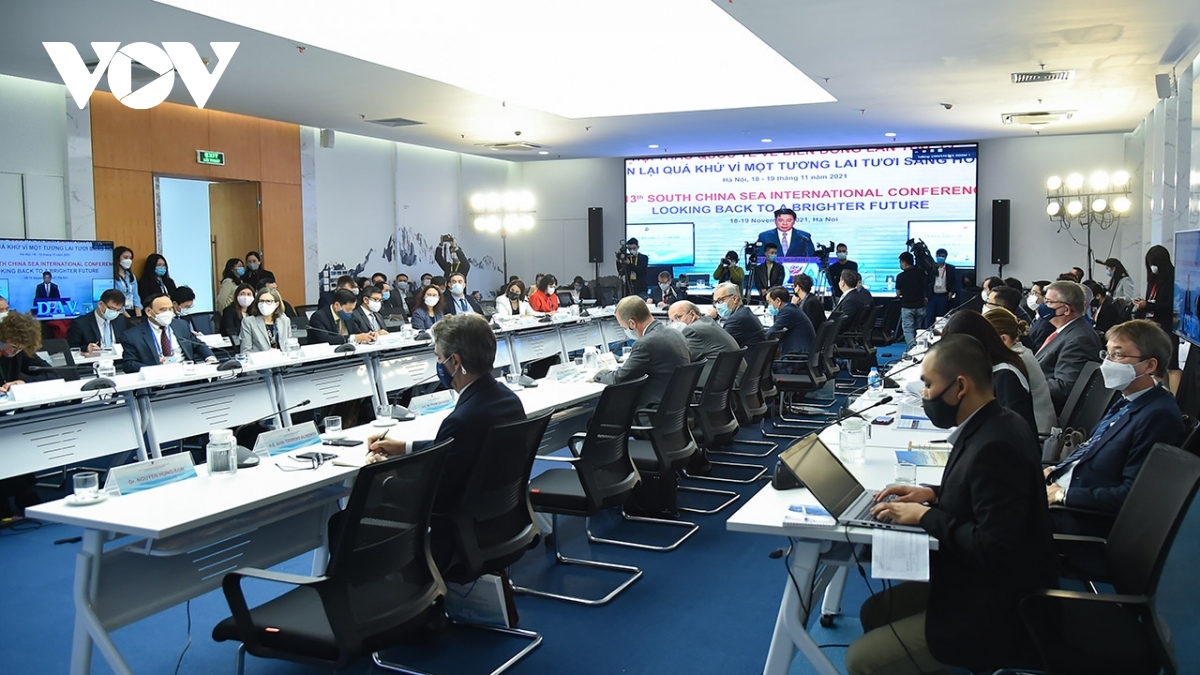 Deputy Minister of Foreign Affairs Pham Quang Hieu made these remarks during the 13th South China Sea International Conference which was held on November 18th with the theme of "Looking back to a bright future".
As part of his speech at the event, Deputy FM Hieu highlighted the importance of ensuring peace, stability, and co-operation throughout the region, particularly in the East Sea which is located in a central position in the Indo-Pacific region.
Developments which occur in the South China Sea (known as East Sea in Vietnam), whether for good or bad, could easily become a precedent which will be multiplied throughout the entire region and in other regions worldwide, Hieu said.
He went on to reiterate the clear and consistent policies of the Vietnam side on the East Sea issue, stating that the nation always persistently protects its legitimate rights and interests, whilst remaining ready to work with other parties to resolve the issue by peaceful measures. Indeed, this will be done in accordance with international law, especially the 1982 UN Convention on the Law of the Sea (UNCLOS).
The country always welcomes efforts made by countries both inside and outside the region in order to contribute to peace, stability, and co-operation in the East Sea, he added.
With regard to the situation in the East Sea, Deputy FM Hieu underlined the need to make policy recommendations in a scientific manner as a means of narrowing the perception gap, increasing transparency in the regional strategic environment, and minimising bad information. Through this strategic trust and co-operation among all stakeholders can ultimately be strengthened.
The Deputy Minister also suggested the conference should serve to clarify four main issues, with a particular focus on promoting exchanges and dialogues between countries. This is in addition to taking order building measures in the East Sea based on international law, building a multilateral security architecture in the region to deal with traditional and non-traditional security challenges with ASEAN's central role, and stepping up maritime co-operation across a variety of fields.