Prospect of Vietnam – Belgium ties bright: Honorary Consular
Friday, 01:31, 31/12/2021
Vietnam's Honorary Consular to Belgium Baron De Grand Ry has offered a positive view on the cooperation between Vietnam and Belgium, especially in economy and trade.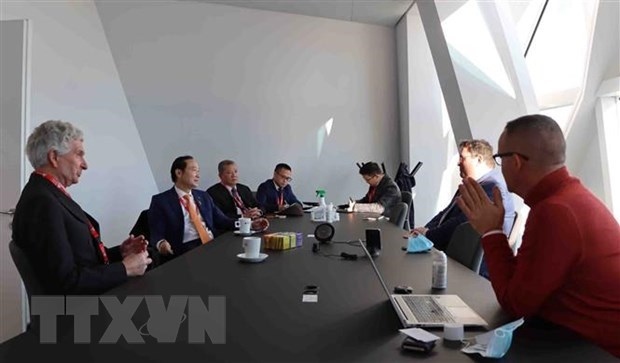 De Grand Ry said despite COVID-19 pandemic in 2020, two-way trade between the two countries still rose by 6.4%, with a high increase in Vietnam's exports to Belgium.
Hailing Vietnam's open economic development policy, he said Vietnam holds great potential of exporting fresh fruits, adding that he is gathering Belgian importers to import Vietnamese fresh fruits via Anvers port, then send the fruit to cold warehouses and distribute to other European nations. The project is expected to begin early next year.
He informed that when medical conditions allow, a face-to-face meeting between leaders of Anvers port and the Vietnamese side will be held in Belgium or Hanoi to discuss collaboration in seaports and logistics. He added that Anvers is a big port that is also important to Vietnam, as about 3 million tonnes of coffee are stored at the port, and four to five train carriages carrying 25 tonnes of Vietnamese coffee to Switzerland for production at Nestle company per day.
According to him, Vietnam's advantages include a contingent of young workers proficient in English and actively joining in national development.
De Grand Ry also expressed his joy at having a chance to attend a teleconference, the first of its kind, of around 30 honorary consulars of Vietnam with the Vietnamese Foreign Ministry in early October, during which they presented ideas to help the Vietnamese embassies abroad strengthen ties with the host countries.
Vietnam and Belgium is to celebrate the 50th anniversary of bilateral diplomatic ties next year.