President Phuc expects continued US support for Vietnam's COVID-19 fight
Wednesday, 07:56, 13/10/2021
VOV.VN - On October 12, State President Nguyen Xuan Phuc sent a letter to US President Joe Biden expressed his thanks to the US Government for donating vaccines, drugs, supplies and medical equipment for Vietnam to cope with the COVID-19 pandemic.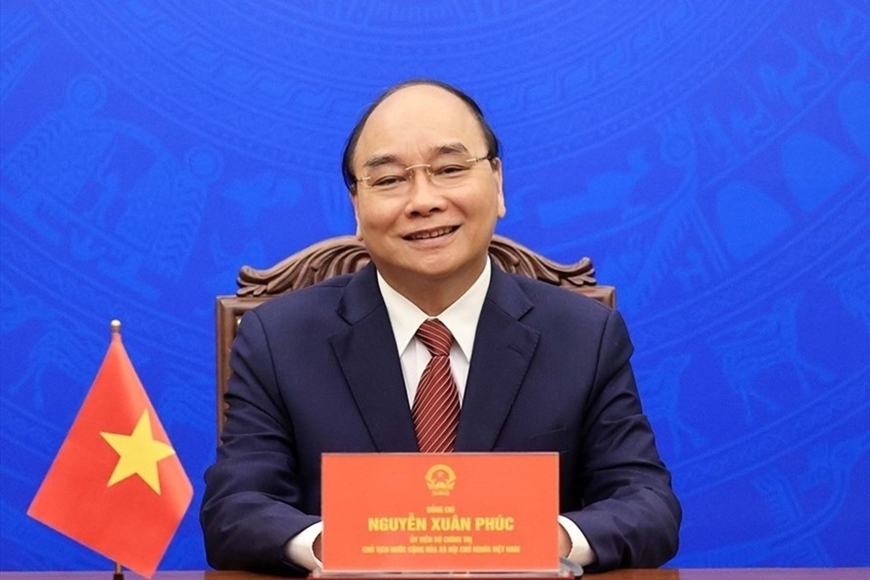 The Vietnamese State leader noted his appreciation for the efforts of the Biden administration to augment cooperation with countries to help them contain the COVID-19 pandemic and overcome the difficulties caused by the pandemic.
He voiced his hope that the US would continue to support Vietnam in the fight against COVID-19 and that Pfizer Inc. would soon deliver to Vietnam 31 million doses of the Pfizer vaccine in 2021, and 20 million doses to be administered to children aged 12 and 18 years old as committed by Pfizer during President Nguyen Xuan Phuc's visit to Pfizer headquarters in New York, on the occasion of his attendance at the 76th session of the UN General Assembly (UNGA 76) held from September 21-24.
The same day, the Health Ministry's National Institute of Hygiene and Epidemiology held a ceremony in Hanoi to receive 77 ultra-low temperature freezers out of a total of 111  freezers to store the Pfizer vaccine funded by the US Government through the US Department of Defence.
The US Government has so far provided 9.5 million doses of Moderna and Pfizer vaccines to Vietnam via COVAX Facility mechanism and direct aid, and 77 ultra-low temperature freezers to store vaccines when the nation is making every effort to slow the spread of the pandemic.