New NA Chairman Vuong Dinh Hue sworn into office
Wednesday, 10:28, 31/03/2021
VOV.VN - Vuong Dinh Hue took the oath of absolute loyalty to the Fatherland, the People, and the Constitution on the morning of March 31, as he was sworn into office as Chairman of the 14th National Assembly (NA).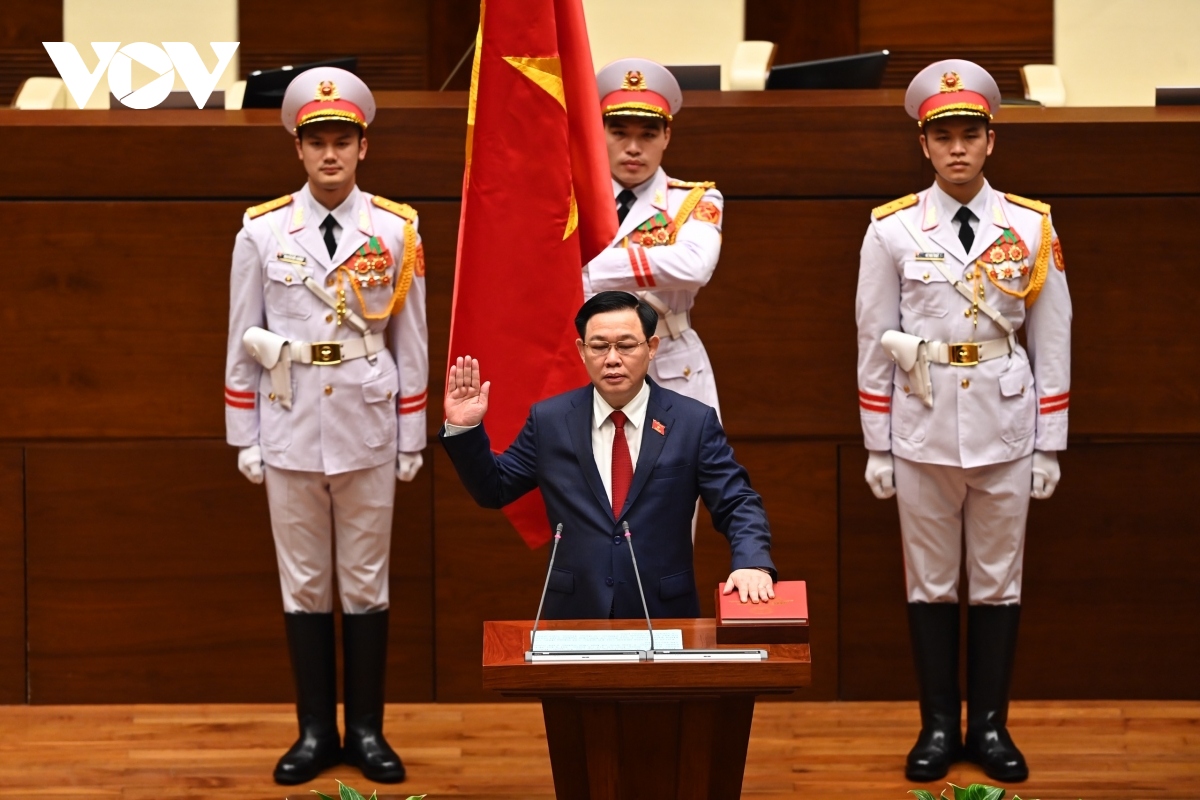 Vuong Dinh Hue, Politburo member, Secretary of the Hanoi Party Committee, Secretary of Hanoi Capital High Command, and Head of the Ha Noi NA Delegation was elected as NA chairman of the 14th legislature and Chairman of National Election Council (NEC) at the 11th sitting of the 14th legislature on March 31 morning.
At the swearing-in ceremony, Hue pledged to give his best efforts in order to competently fulfill the tasks assigned by the Party, State, and the People, while stating that this is a great honour and a very heavy responsibility for him on a personal level.
In the role of NA Chairman, Hue has vowed to work in collaboration with various NA agencies, NA Standing Committee agencies, and legislators in order to reform methods, whilst improving the quality and efficiency of the NA's activities for the purpose of serving the interests of the nation and boosting the happiness of citizens.
As part of the NEC, Hue will work with other members to perform their functions, duties, and powers under the law. This will be done with the aim of successfully organising the election to vote in worthy members who represent the people's will, aspirations and right to mastery in the NA and the People's Councils at all levels ahead in the new term.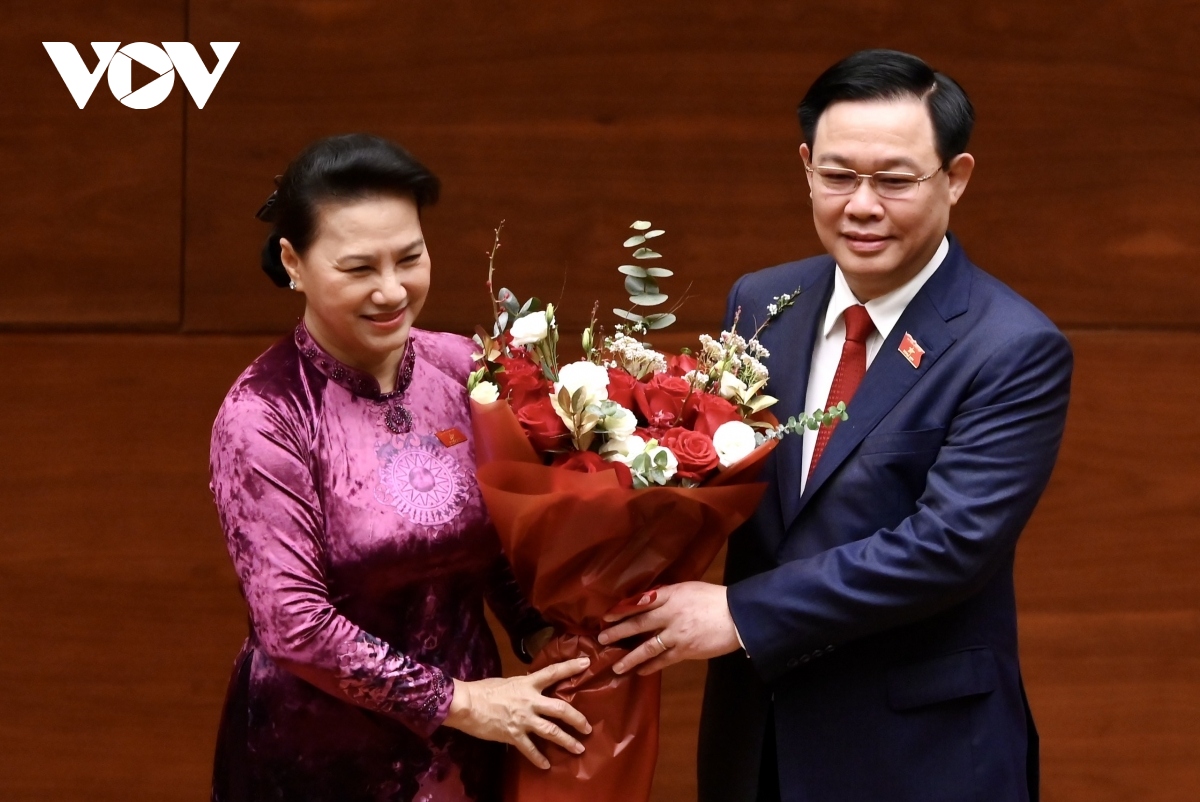 Furthermore, in his role as new NA Chairman, Hue also highlighted the outstanding results recorded during the course of the 14th NA, with a host of important national issues being decided, thereby creating positive impressions on people nationwide.
During the course of the March 31 session, as part of the 11th sitting of the 14th legislature, the NA Standing Committee will present a range of proposals on relieving certain NA Vice Chairpersons, whilst the legislators will also hold group discussions on this issue.

Moving forward, the legislature will then cast secret ballots to relieve several NA Vice Chairpersons.

Following the release of the results of the voting, the deputies are then scheduled to debate and vote on a resolution to relieve these NA Vice Chairpersons.

Later on in the day, the NA Standing Committee will then present a list of candidates for the positions, with the legislators discussing the candidates in groups.