Mexican newspapers highlight election of top Vietnamese leaders
Wednesday, 13:03, 07/04/2021
El Universal and Voces del Periodista e-newspapers of Mexico have recently run an article on the elections of high-ranking leaders in Vietnam.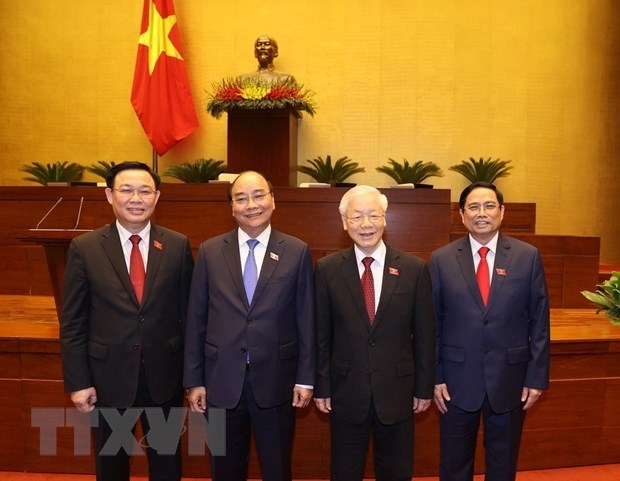 Newly-elected President Nguyen Xuan Phuc, who served as Prime Minister during the 2016-2021 tenure, is a politician with extensive experience, the article said, citing the effective implementation of macro management policies during his term.

Such policies have contributed to spurring the national economic growth, and accelerating Vietnam's international integration through major multilateral agreements like the EU-Vietnam Free Trade Agreement (EVFTA), the Comprehensive and Progressive Agreement for Trans-Pacific Partnership (CPTPP) and the Regional Comprehensive Economic Partnership (RCEP).

Therefore, Vietnam has been one of the few countries in the world that have posted positive economic growth (2.91 percent), according to the article.

It also lauded achievements recorded by the Government headed by PM Phuc in containing the COVID-19 pandemic and ensuring economic development. 

Pham Minh Chinh, the new Government leader, had held many important positions and made significant contributions to national economic development, Party building and anti-corruption, the article continued.

The new leaders are expected to adopt sound orientations, decisions and policies in order to create great strides in socio-economic development in the next period, it said.

The article also stressed that the friendship and cooperation between Vietnam and Mexico are set to be further consolidated, enhanced and elevated to a new high.