Government leader underscores absolute caution against new COVID-19 variants
Saturday, 16:20, 09/04/2022
VOV.VN - Prime Minister Pham Minh Chinh stressed the need for absolute caution against the possible future appearance of further COVID-19 strains while chairing the 14th meeting of the National Steering Committee for COVID-19 Prevention and Control in Hanoi on April 9.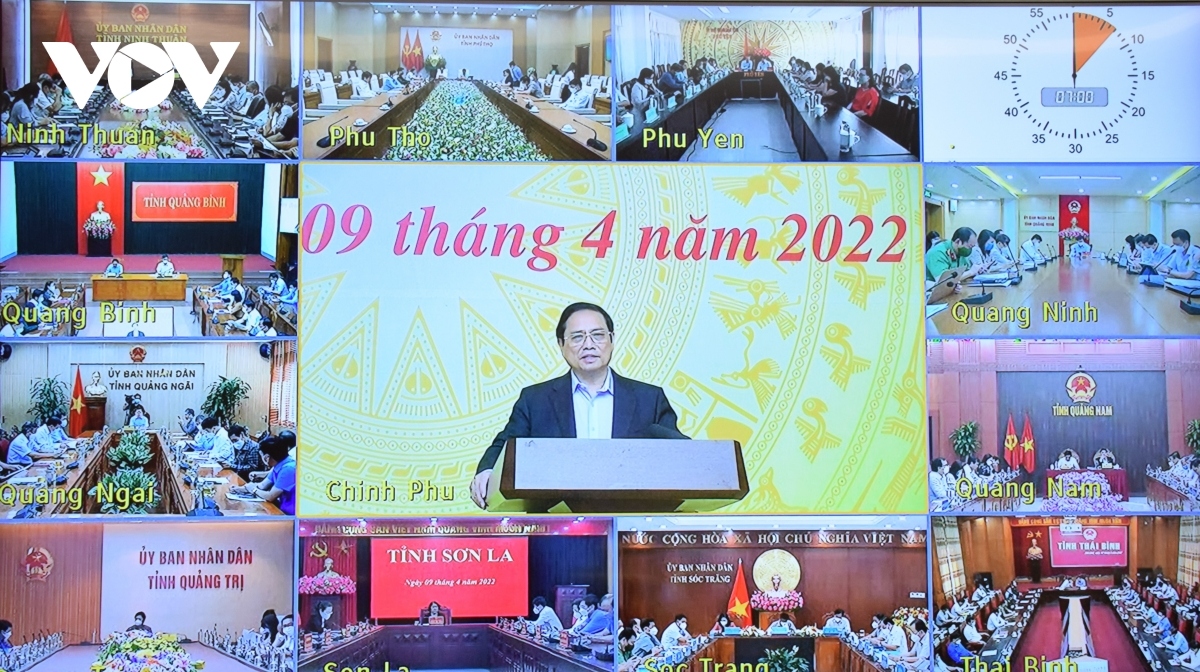 The event was held via a videoconference connecting to 63 provinces and centrally-run cities nationwide, with  the participation of Steering Committee members, Deputy Prime Ministers, and leaders of central committees, ministries, and relevant agencies.
The meeting is designed to re-evaluate the results of pandemic prevention and control measures, draw lessons from experience in this regard, forecast future situation, and outline scenarios, solutions, and tasks for pandemic prevention and control measures moving forward.
In his speech, PM Chinh pointed out the ever-changing global situation, coupled with conflict in Ukraine, high inflation in some countries, and an increase in the price of input materials, oil and petrol, and logistics services which has had a direct impact on Vietnam.
Furthermore, there has been a lot of difficulties domestically as the nation has to perform regular tasks and deal with unexpected and arising problems, especially constant pandemic control efforts, the cabinet leader noted.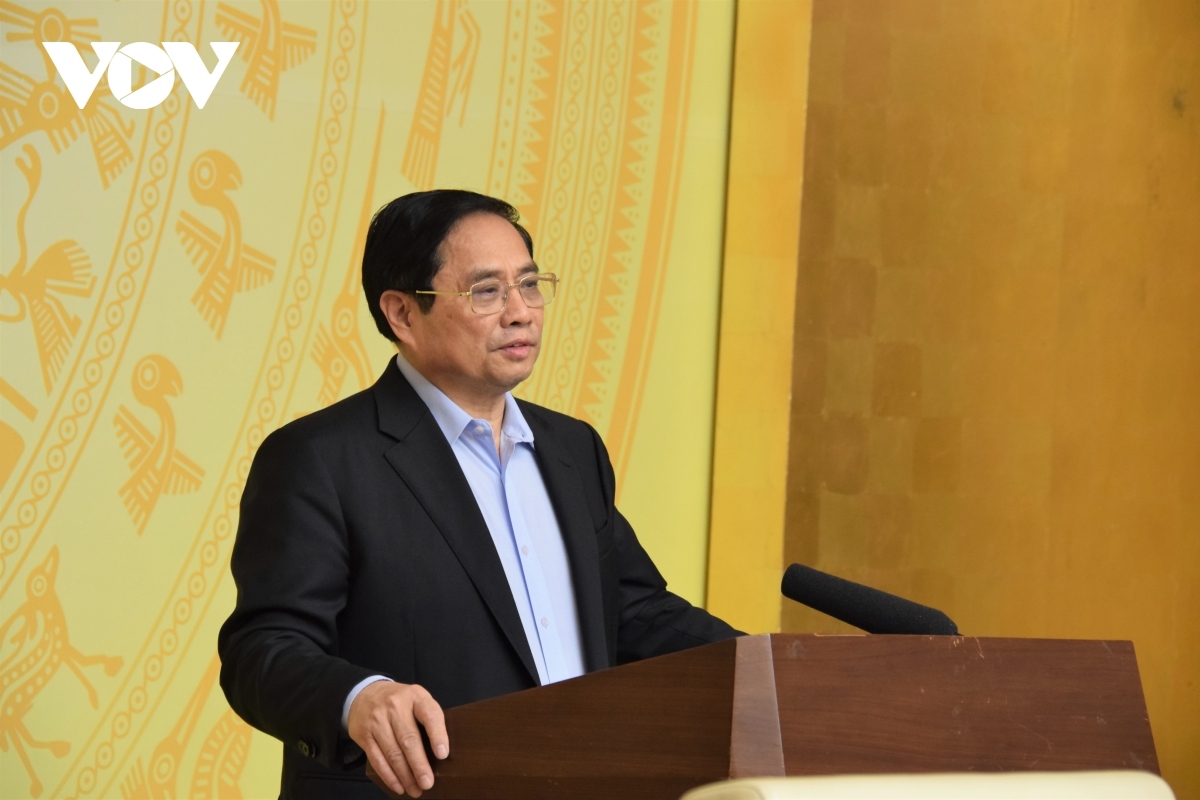 Despite facing numerous difficulties and challenges, the COVID-19 pandemic has been successfully brought under control nationwide, with sharp decreases seen in the number of severe cases and fatalities.
Most notably, the country witnessed rapid socio-economic recovery with relatively high growth, maintained its independence, sovereignty, territorial integrity, and ensured political stability, security, social order, and safety throughout the reviewed period.
External relations and international integration have been enhanced in an effective manner, coupled with the reopening of tourism and schools, PM Chinh went on to say.
However, it remains difficult to predict how complicated the pandemic situation will be amid the possible appearance of new strains of the SARS-CoV-2 virus in the coming time. Therefore, it can be considered necessary to be proactive in pandemic containment efforts, the Vietnamese Government chief emphasized.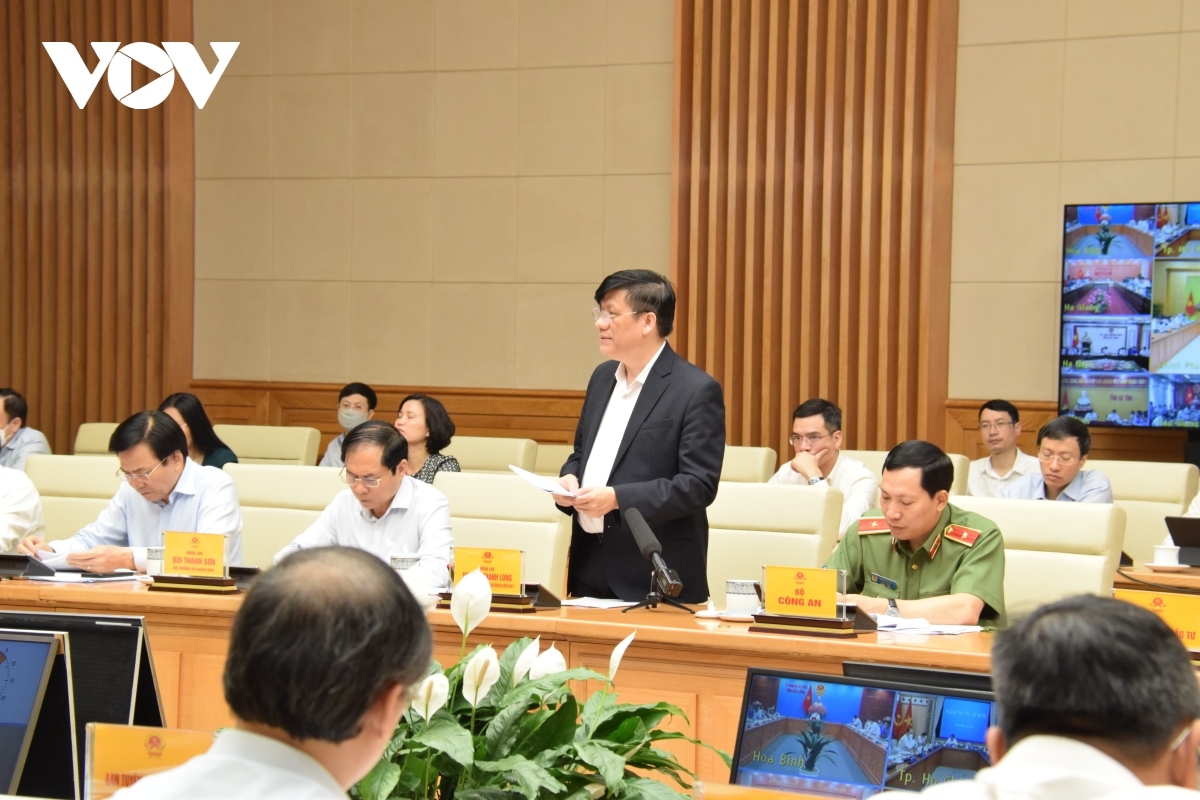 During the meeting, Health Minister Nguyen Thanh Long said that over 494 million COVID-19 cases and over 6.1 million deaths were recorded globally, with 8.5 million new infections and over 24,000 deaths confirmed during the past week alone. This represents a drop of 19%, and 17%, respectively. Some Southeast Asian countries have put forward criteria for COVID-19 treatment as an endemic disease, he added.
Amid a decrease in terms of the number of severe infections and deaths, an increase in vaccine coverage, and a continuous decline in the number of new cases recorded globally, the World Health Organization (WHO), predicts that the COVID-19 pandemic will not disappear completely, but may soon become an endemic disease. The WHO also encourages countries to make the transition from pandemic prevention to sustainable management.
At present, Vietnam ranks 12th out of 225 countries and territories globally in relation to the number of infections, while with the ratio of infections and death toll per one million people, the nation is placed 110th and 130th out of 225 countries and territories.
Over the past three weeks, the number of fresh infections, severe cases and deaths in provinces and cities has recorded an upward trajectory each day, from 150,000 new cases per day to less than 50,000 cases.
The number of infections posted a higher increase in the unvaccinated group, while the number of deaths fell to more than 30 cases per day from more than 50 cases recorded previously.