Economic co-operation a bright spot in Vietnam-RoK ties
Saturday, 16:25, 30/07/2022
VOV.VN -Economic co-operation remains an important pillar and a bright spot in the overall picture of bilateral co-operation between Vietnam and the Republic of Korea (RoK), Prime Minister Pham Minh Chinh has said.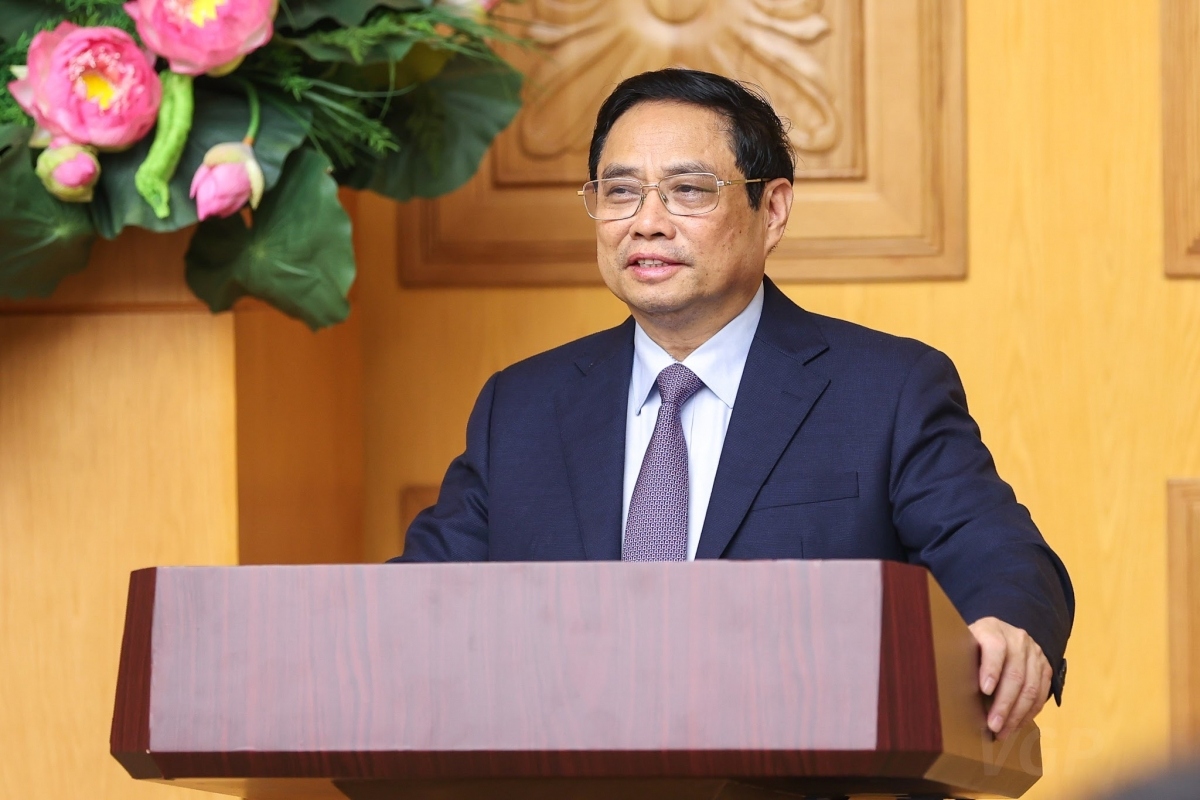 PM Chinh chaired a dialogue on July 30 alongside Korean associations and businesses based in Vietnam, with the event being organised by the Government Office in collaboration with the Ministry of Planning and Investment.
Those in attendance at the dialogue included RoK Ambassador to Vietnam Park Noh Wan and several representatives from relevant ministries and firms from both nations.
Upon addressing the event, the Vietnamese Government chief applauded the two side's joint COVID-19 pandemic containment efforts, as well as the positive development of diplomatic ties which were established on December 22, 1992.
"Over the past three decades, the relationship between Vietnam and the RoK has been continuously consolidated and developed substantively, and comprehensively, on both bilateral and multilateral levels across a variety of fields. The two sides have become each other's most important partners. Political trust and understanding between the two countries is constantly being consolidated," PM Chinh stated.
He went on to highlight close economic co-operation as an important pillar and a bright spot in terms of the overall picture of bilateral ties, adding that currently many major Korean enterprises and corporations have invested, operated effectively, and made positive contributions to the socio-economic development in Vietnam.
The business community, including Korean enterprises, have consistently trusted the leadership of the Vietnamese Government, while seriously implementing anti-pandemic measures, maintaining, and gradually resuming production and business activities, he went on to say.
As part of this occasion, on behalf of the Party, State, and people of Vietnam, PM Chinh sincerely thanked the RoK Government and people for their valuable help in accompanying, sharing, and supporting Vietnamese efforts in socio-economic development. This is in addition to pandemic prevention and control efforts through important, practical, timely, and effective contributions.
He affirmed that the Vietnamese Party and State remain ready to create the best possible conditions for Korean businesses moving forward, as well as foreign investors to enjoy a favourable, safe, and transparent business environment. It is hoped that they will be able to make long-term investments in Vietnam in the spirit of equality, mutual development, mutual benefit, and sharing social responsibility.
The Vietnamese cabinet leader voiced his hope that there would be greater Korean investment and close relations on projects in the fields of high technology, innovation, research and development such as digital technology, electronics, renewable energy, and infrastructure development.
The Government leader anticipates Korean businesses to strengthen linkages and create optimal conditions for Vietnamese enterprises to become more involved in the production supply chain, thereby helping the country soon become a centre in the regional and global value chain.
With regard to trade exchanges, PM Chinh suggested continuing to enhance policy dialogue through the mechanism of the Vietnam - Korea Free Trade Agreement (VKFTA).
This is in addition to dealing with the problem of trade balance imbalance between the two sides, creating favourable conditions for key Vietnamese export goods such as agricultural and aquatic products, seafood, and fruits to enter the Korean market.
The Vietnamese Government chief also emphasised the need to promote bilateral ties in energy and high-tech development, prioritising key technologies of Industry 4.0.
He also asked Vietnamese ministries, sectors, competent agencies, and localities to study and swiftly devise measures to handle some of the difficulties and problems raised by Korean organisations and businesses at the dialogue.
PM Chinh believes that, through these efforts, particularly due to the potential, strengths, and the complementary nature of the two economies, investment and business co-operation activities moving forward will continue to grow stronger towards the sustainable development and prosperity of both countries.
The RoK is currently the country's third largest trading partner after China and the United States. In 2021, two-way import-export turnover reached US$78 billion, a figure more than 150 times higher than in 1992, accounting for 11.6% of total Vietnamese import-export turnover.
The RoK represents the largest FDI partner in Vietnam, currently investing in 19 out of 21 economic sectors across 59 out of 63 provinces and cities nationwide, with 9,383 valid projects totally capitalised at more than US$79.8 billion.
During the initial seven months of the year, the RoK ranked second out of 72 countries and territories investing in the nation with a total investment capital of over US$3.26 billion.
Vietnam is the RoK's largest economic partner in ASEAN, with 30% of Korean investment in the bloc directed to the Vietnamese market. In addition, joint trade turnover is equivalent to 50% of the total trade turnover between the RoK and ASEAN.