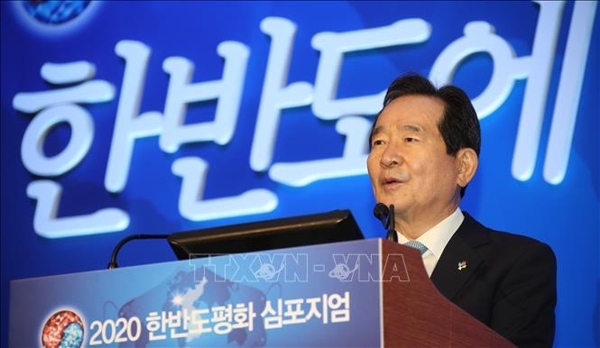 At the meeting, Park affirmed that the RoK attaches great importance to strengthening the strategic cooperation partnership with Vietnam. He said the RoK supports Vietnam's development and wishes to promote bilateral all-round cooperation in a deep, substantial and effective manner.
Acknowledging diverse activities of the Friendship Parliamentarians' Groups of the RoK and Vietnam, Speaker Park expressed his hope that in the coming time, the two groups will continue to increase close cooperation, helping to raise the two countries' relationship to new heights.
The two groups should work closely to monitor the implementation of the cooperation agreements signed by the two Governments, and support the business communities and citizens of the two countries in creating a favourable legal environment for cooperation, exchange and citizen protection.
For his part, Tran Van Tuy, president of the Vietnam-RoK Friendship Parliamentarians' Group expressed his pleasure at the fine development of the strategic cooperation partnership between the two countries in recent times.
He said his group will collaborate closely with its RoK partner to promote visit exchanges, while proposing that the RoK side create conditions for the Vietnamese community, especially Vietnamese brides, to live and work legally in the country.
Speaker Park Byeong Seug began a five-day official visit to Vietnam on October 31 at the invitation of Chairwoman of the Vietnam National Assembly Nguyen Thi Kim Ngan.