New National Assembly to elect key State, Government leaders
Sunday, 17:08, 27/06/2021
VOV.VN - The newly-elected National Assembly will convene its first session in July, and high on its agenda will be the election of key positions to the State apparatus for the 2021-2026 tenure.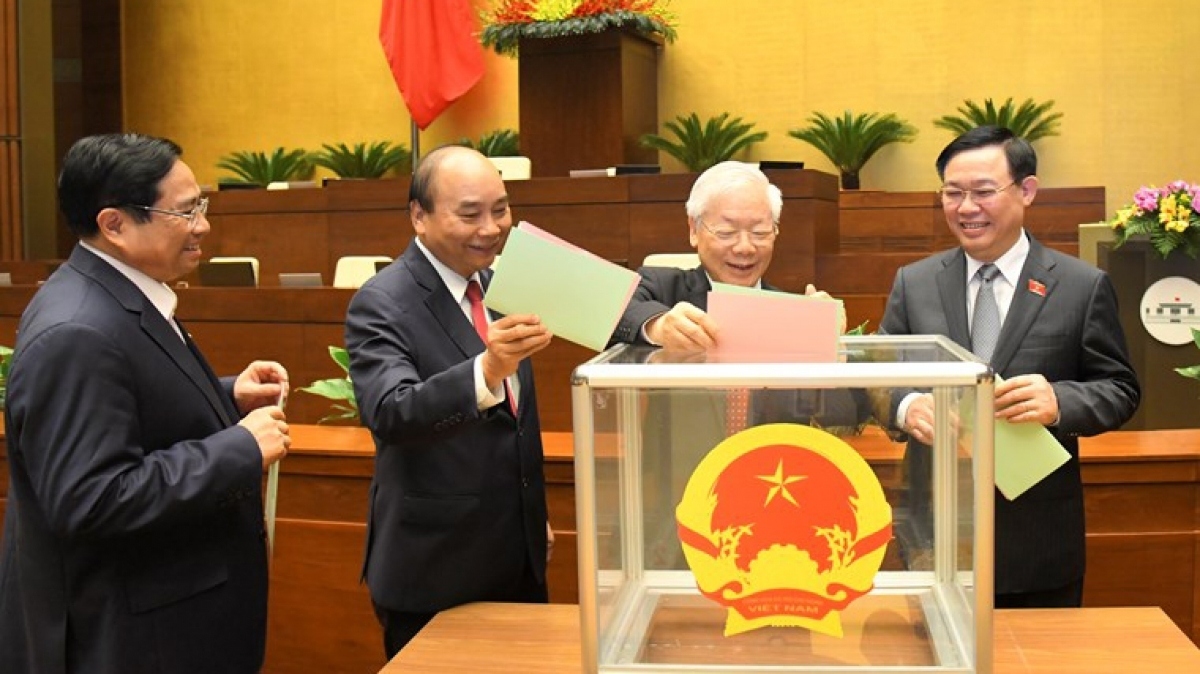 The first session of the 15th legislature is scheduled to begin in Hanoi on July 20 and be wrapped up on August 5, the National Assembly Standing Committee has decided.
Party General Secretary Nguyen Phu Trong is expected to attend and make a speech at the opening session.
The National Election Council will present a report to review the results of the May 23 general election of deputies to the National Assembly and local People's Councils for 2021-2026.
Key personnel in the State apparatus will be among major issues on the working agenda of the first session.
The lawmakers will elect the Chairman and Vice Chairmen of the National Assembly, members of the National Assembly Standing Committee, the Secretary General of the National Assembly, heads of National Assembly committees, and the State Auditor General.
They will also elect other key positions of the State, including the President, Prime Minister, Vice State President, Chief Judge of the Supreme People's Court, and Prosecutor General of the Supreme People's Procuracy.
They will decide on the organizational structure and number of Government members, and then approve the appointment of deputy prime ministers, ministers and other members of the Government.
Alongside personnel work, the National Assembly will consider and pass resolutions on the law making and oversight programmes for 2022.
The lawmakers will examine the implementation of the socio-economic development plan in the first half and solutions for the last six months.
Five hundred deputies were elected to the National Assembly for the 2021-2026 tenure on Election Day on May 23 which saw the voter turnout reach more than 99%. However, a deputy was later dismissed due to his wrongdoings in his locality.