More efforts needed to fulfil tasks for 2022, says Party leader
Saturday, 16:22, 29/01/2022
VOV.VN - Party General Secretary Nguyen Phu Trong on January 29 called on the entire Party, people, and the army to put in a greater effort to fulfil socio-economic development tasks set for 2022.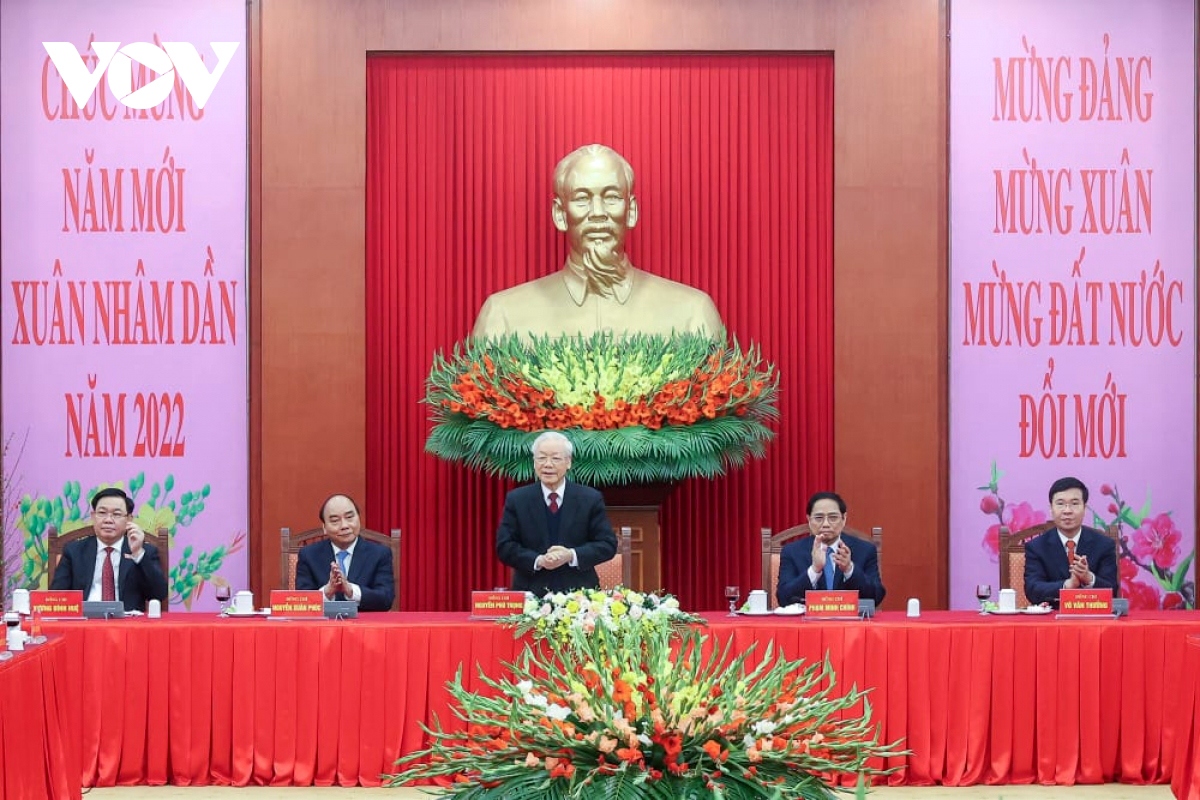 Hosting a Lunar New Year get-together for revolutionary veterans, leaders, and former leaders of Party and State agencies, General Secretary Trong reviewed major events in 2021, noting that Vietnam took great pains in overcoming difficulties and recording important results, including controlling the prolonged COVID-19 outbreak and rebooting the local economy.
"All the gains in the past year were resulted from the great efforts made by the compatriots and comrades throughout the country under the correct and close leadership of the Party, sound performances of the State, Government, ministries, agencies, Party committees and local administrations," stressed the Party leader.
He went on to express his respect and deep gratitude to revolutionary veterans, cadres, Party members, compatriots, and soldiers throughout the country, as well as Vietnamese expatriates living overseas and foreign friends for making great contributions to the cause of national construction, defence, development, and global integration.
The Party chief also singled out frontline forces, including healthcare workers, for their silent sacrifices in the fight against the SARS-CoV-2 virus, all of which was done in order to protect the health of the general public. He expressed his gratitude to the various heroes, war martyrs, wounded, and sick soldiers, and shared his sympathy with families whose loved ones lost their lives due to the pandemic.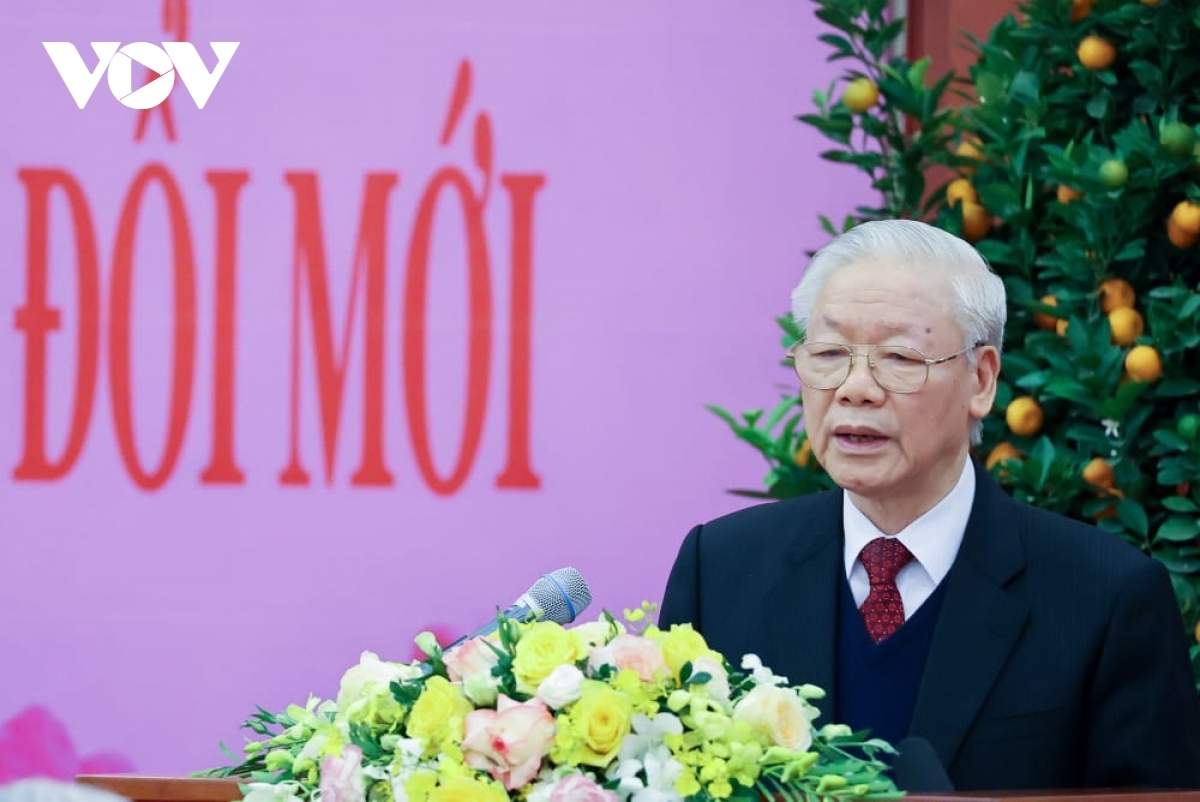 He pointed out some of the major advantages and challenges ahead in 2022, whilst calling on the entire Party, people, and the army to strive to fulfil tasks set for the year.
"Top priority will be given to maintaining socio-economic recovery, stabilizing the macro-economy, and removing difficulties for production and business activities," said General Secretary Trong.
He explained that continued efforts are necessary in order to strengthen national defence and security, protect national independence, sovereignty, and territorial integrity, and maintain a peaceful and stable environment for swift and sustainable development.
"It is also important to comprehensively and synchronously implement foreign affairs and international integration in the spirit of making the most of internal resources, taking advantage of external forces, and improving the efficiency of international co-operation," said the Party leader.
He also requested that relevant agencies and localities keep a close watch on the further developments relating to the COVID-19 outbreak and put forward appropriate response plans, especially amidst the emergence of new virus strains.
On the occasion of the impending traditional Lunar New Year holiday, the Party General Secretary extended his best wishes to revolutionary veterans, leaders, and former leaders of Party and State agencies.
He also conveyed his Tet greetings to all fellow countrymen, especially frontline forces against COVID-19 and soldiers who are on duty to protect the fatherland's sacred sovereignty over land, sea, and islands.