Digital transformation to be accelerated in 2023, says PM
Saturday, 16:43, 25/02/2023
VOV.VN - Digital transformation is an irreversible trend that should be grasped and fully exploited in order to make development breakthroughs and bring about benefits for people, said Prime Minister Pham Minh Chinh at a national conference held in Hanoi on February 25.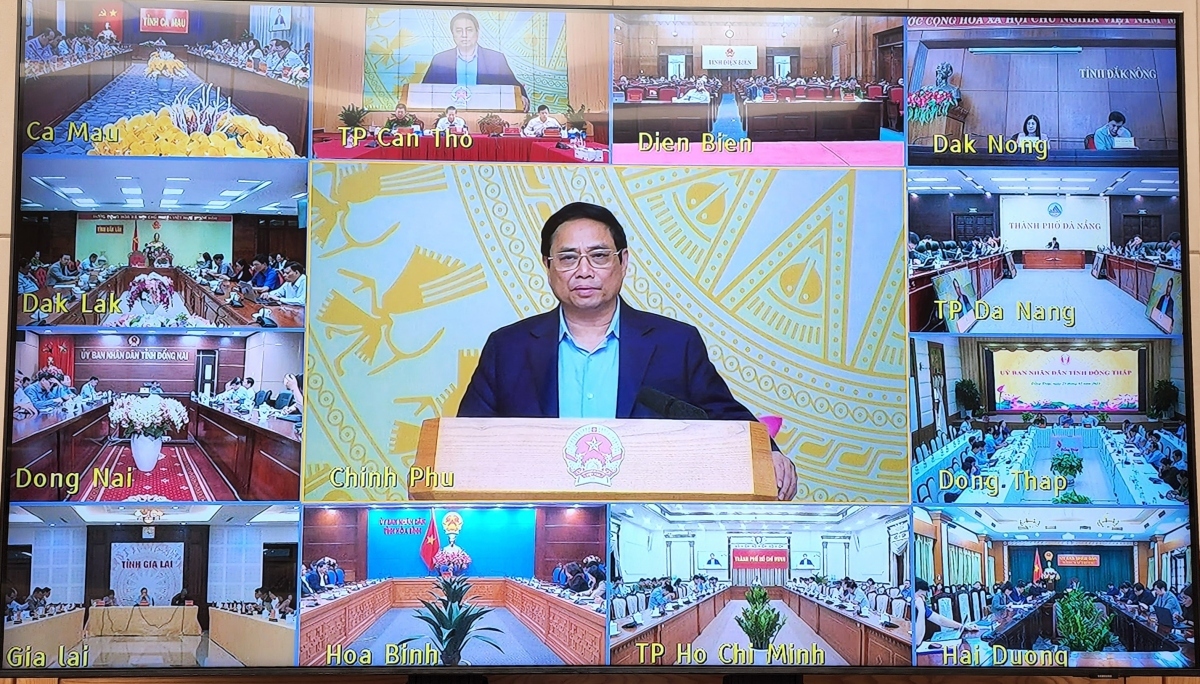 Despite initial gains being recorded over recent times, the PM said that a number of agencies, localities, and businesses are not yet ready for digital transformation and have not devoted adequate resources to the cause. Although some have begun work on digital transformation, the results are yet to meet the expectations of people and businesses.
"Up to 96% of Vietnamese enterprises are small and medium sized, and their investment resources for digital transformation are still limited," he reminded.
Furthermore, he said that knowledge and digital skills of the majority of the population remain limited, especially in remote, isolated, and ethnic minority inhabited areas. With high-tech crimes being sophisticated on the increase, the issue of ensuring information safety and security is becoming increasingly difficult and complex.
According to the PM, digital transformation is a new, difficult, and complex issue that needs to be absorbed by international experiences and applied creatively in accordance with the country's specific conditions.
"Digital transformation requires us to have breakthrough thinking and strategic visions, uphold the spirit of self-reliance, solidarity, and creativity, and dare to think and to do for the common good," he said.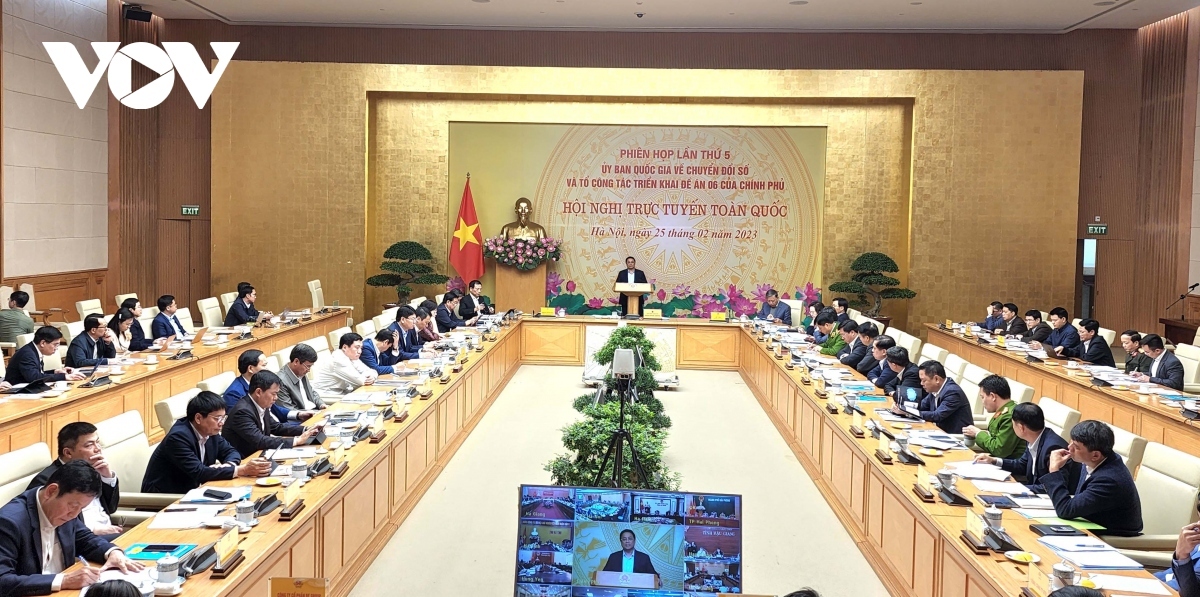 The government leader assessed that digital transformation is a key task that must be carried out regularly and continuously at all levels and in all sectors and localities, involving the active participation of the entire population.
"This process must place people and businesses at the center in order to provide them with better services, without generating additional troublesome procedures and papers for them," said the PM.
During this process, he noted that data is a precious resource of the country that must be fully exploited and promoted in order to become a driving force for further development in the digital era.
"National digital transformation is a very heavy task in 2023, requiring the government, ministries, sectors and localities to have high determination, great efforts, drastic and effective action," stated the government leader.
He requested that the National Committee and the Steering Committee on Digital Transformation of ministries, agencies, and localities urgently issue the Digital Transformation Plan in 2023 themed "National Year of Digital Data" for implementation in the first quarter at the latest.